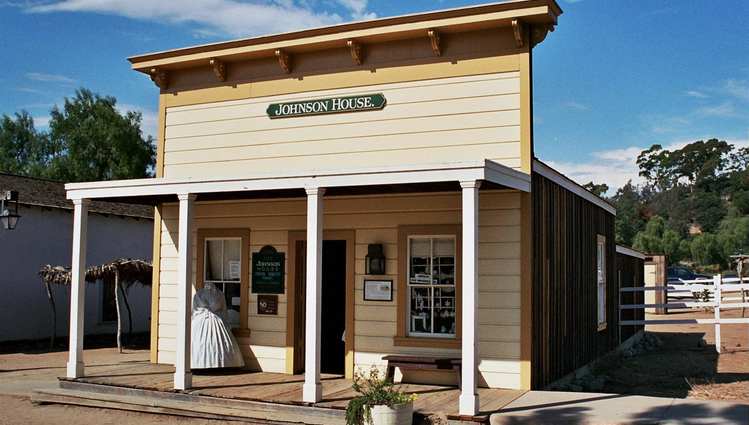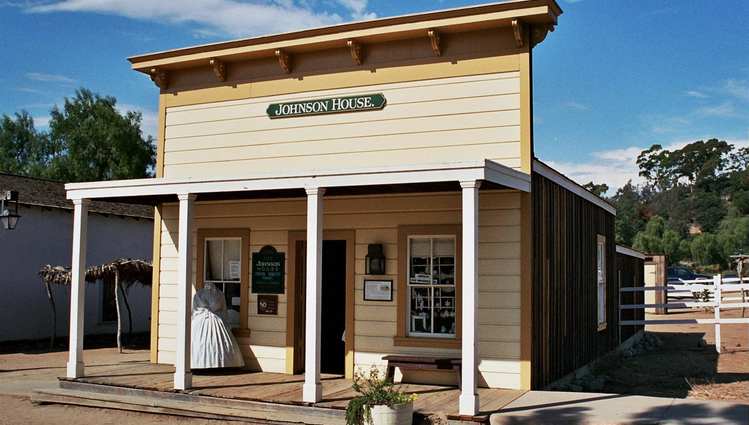 Visiting Old Town San Diego is like taking a step back in history. Often called the birthplace of California, Old Town is the location of the first Spanish settlement in the region and makes a great day trip destination. Old Town also makes a great jumping-off point to explore San Diego.
Admission to Old Town San Diego State Historical Park is a free, fun, and educational way to spend a day. Here you can stroll quaint streets lined with historically restored buildings and learn about California's unique history.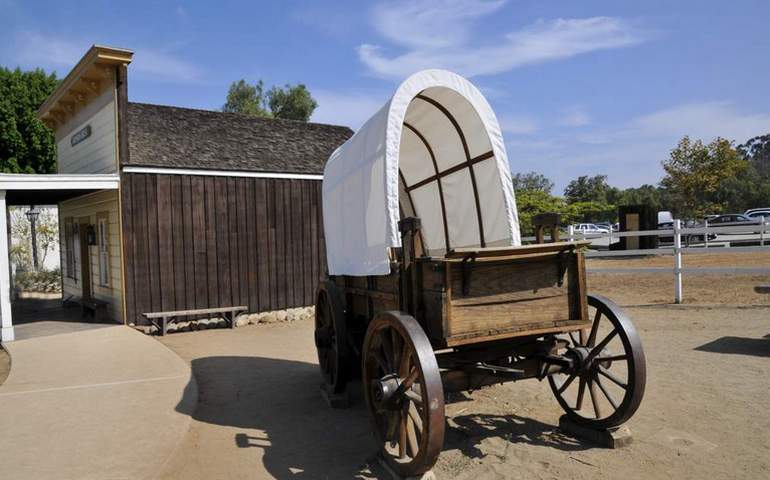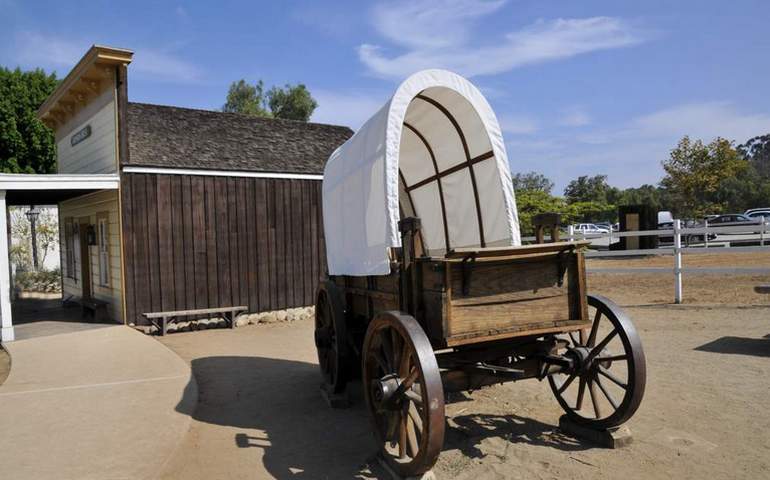 Historic Sites Old Town San Diego
Covering nine square blocks, the State Historical Park showcases the time period from 1821 to 1872 and features California's first schoolhouse, a blacksmith shop, the state's first newspaper office, and a stable.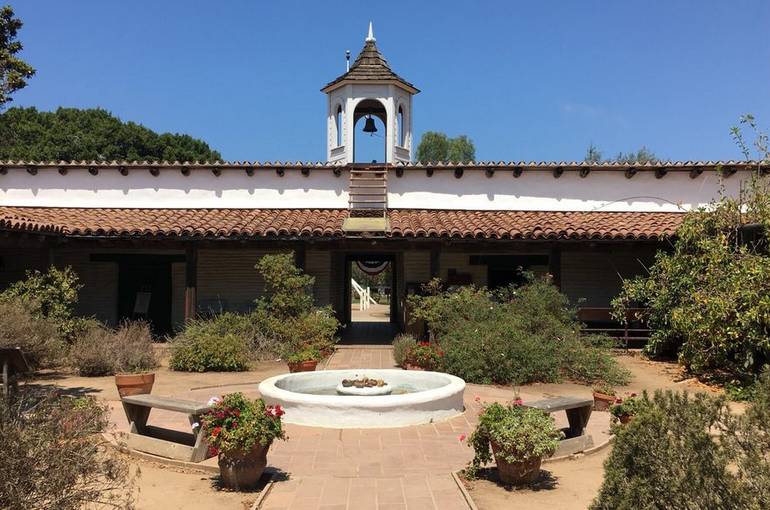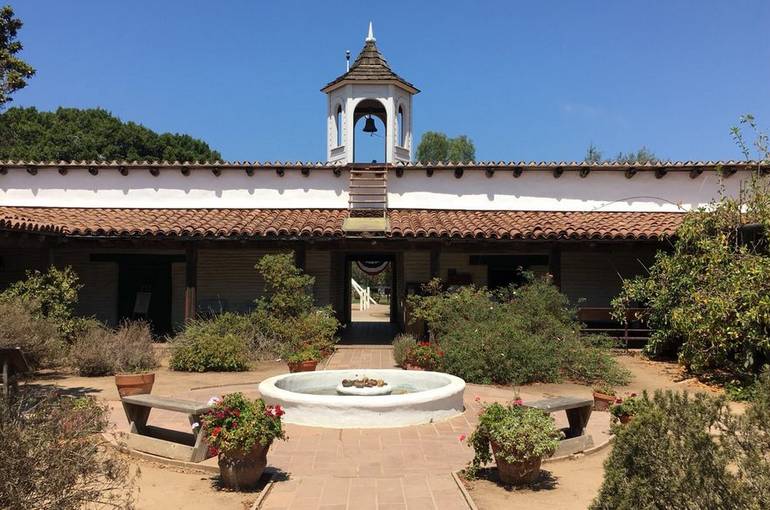 La Casa de Estudillo
This adobe house was constructed in 1827 by José María Estudillo and his son José Antonio Estudillo. The house now serves as a museum and is furnished as it would look in the early days of San Diego. Estudillo House is a National Historic Landmark and is located at 4000 Mason St., San Diego.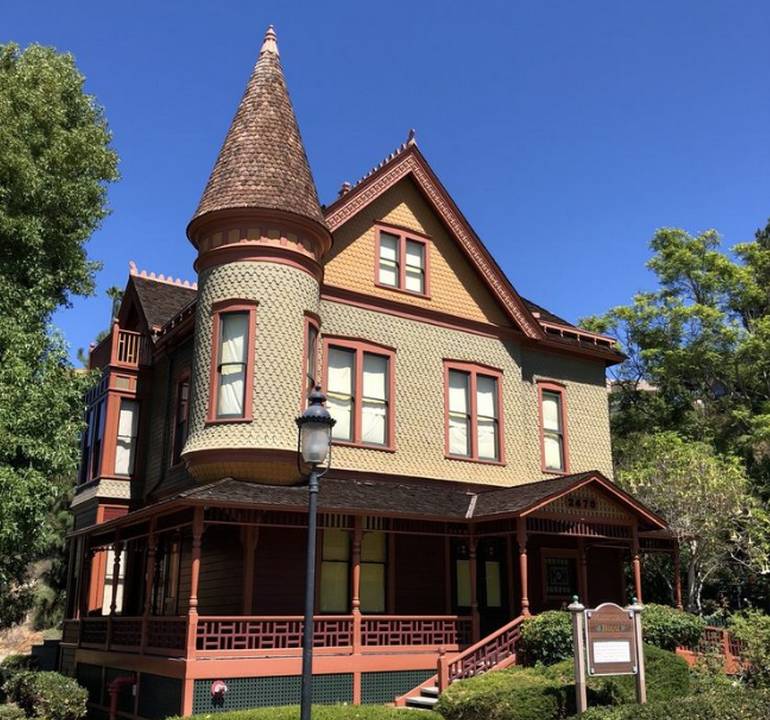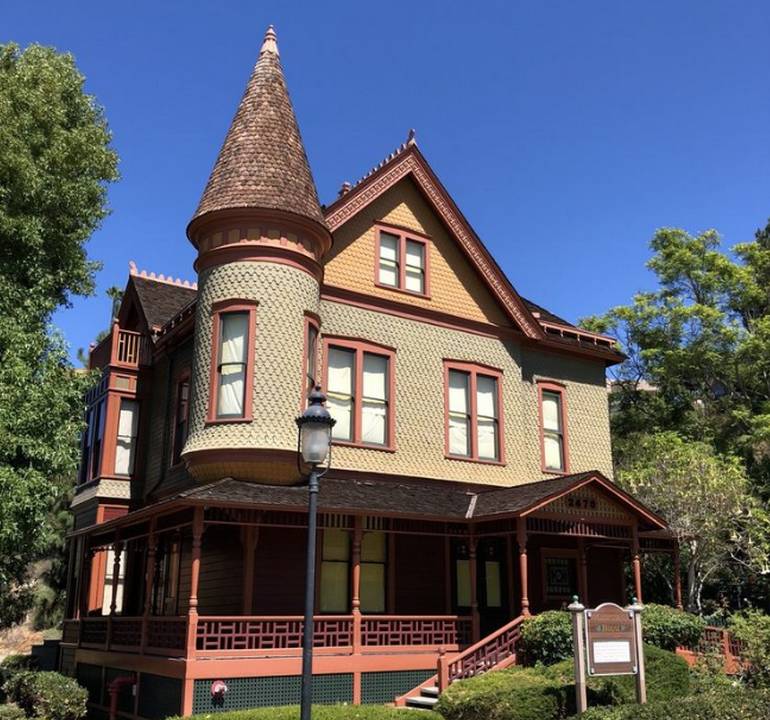 Heritage Park Victorian Village
Adjacent to the state park is Heritage Park Victorian Village, run by San Diego County. It houses seven buildings from the 1880s and 1890s, moved there from elsewhere in the city. 2454 Heritage Park Row, San Diego, California. Website.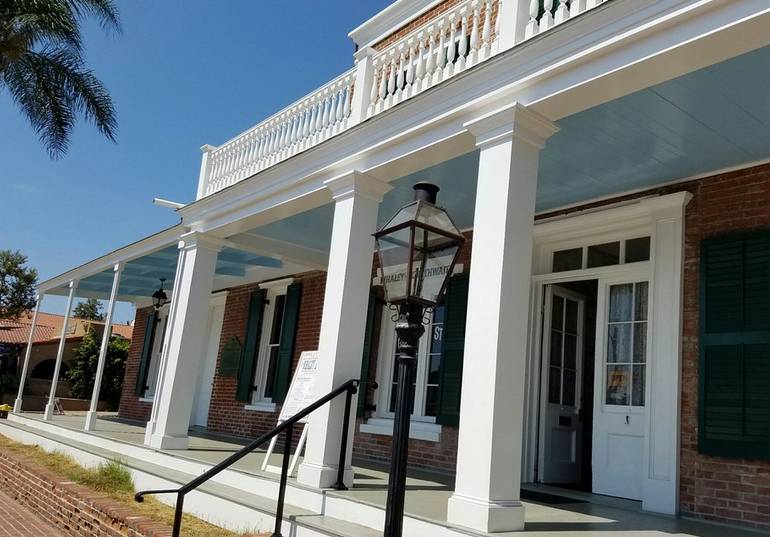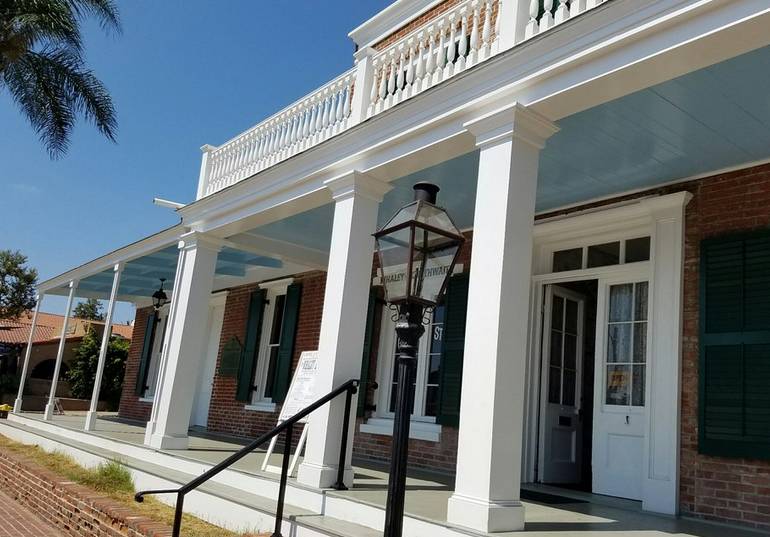 Whaley House Museum
Built-in 1856, the Whaley House was considered one of San Diego's finest homes at the time. Besides being a family home, it was also San Diego's first commercial theater, the county courthouse, and a general store. Today the Whaley House Museum is also known as the most haunted house in America. Located at 2476 San Diego Ave, San Diego, California. Website.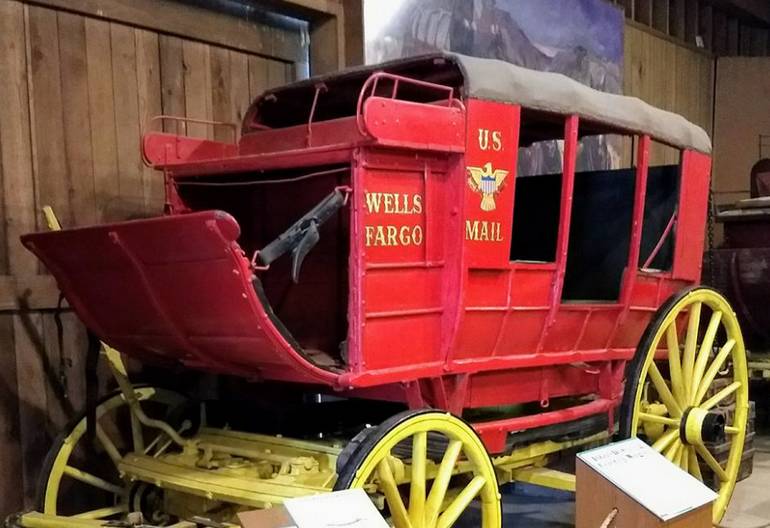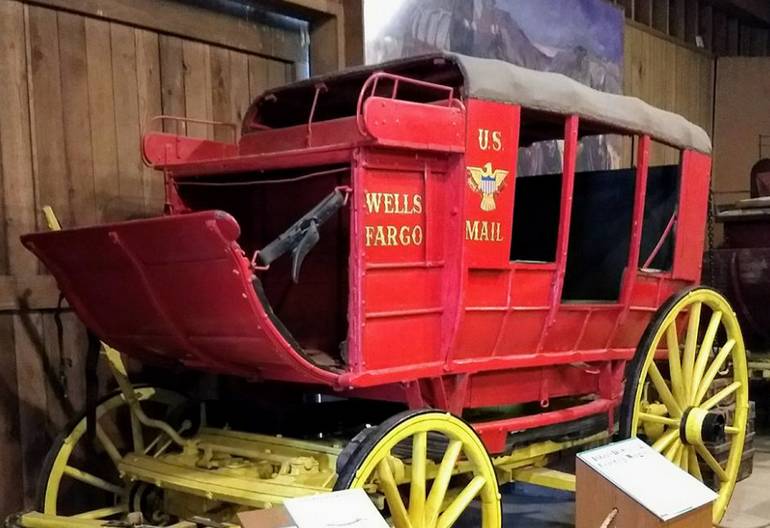 Seeley Stable Museum
The original Seeley Stables was in 1869 and was later rebuilt in 1974. The museum houses a collection of stagecoaches, carriages, and wagons. The upper floor displays Native American artifacts, saddles, and equipment used by the early San Diego cattle ranches. Outback is a blacksmith shop where you can watch blacksmiths hammering away.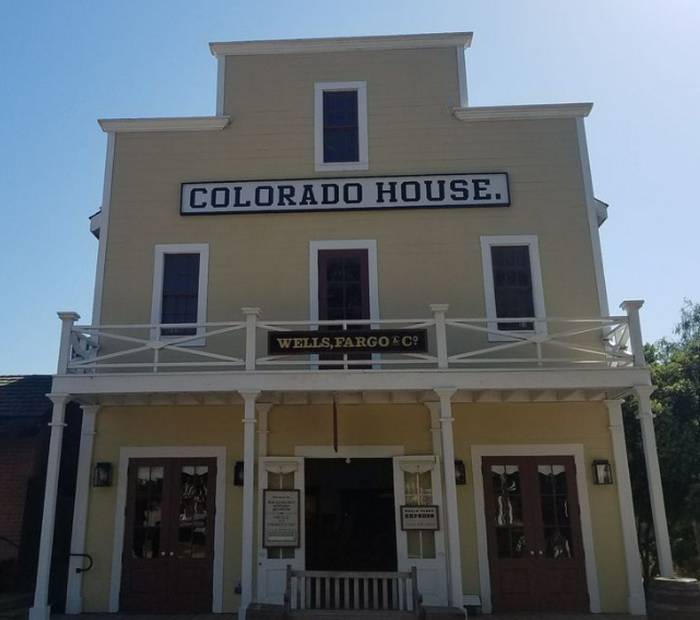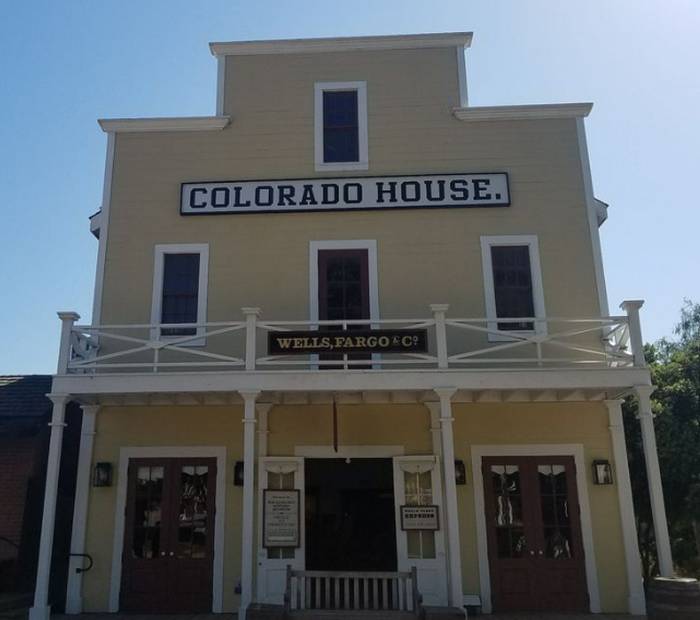 Wells Fargo History Museum
Located in the Colorado House, the Wells Fargo History Museum features a Wells Fargo Stagecoach and artifacts and furnishing from the mid-1850s. The museum is small with only two rooms, but admission is free. So do take a look. Located in Old Town San Diego State Historic Park.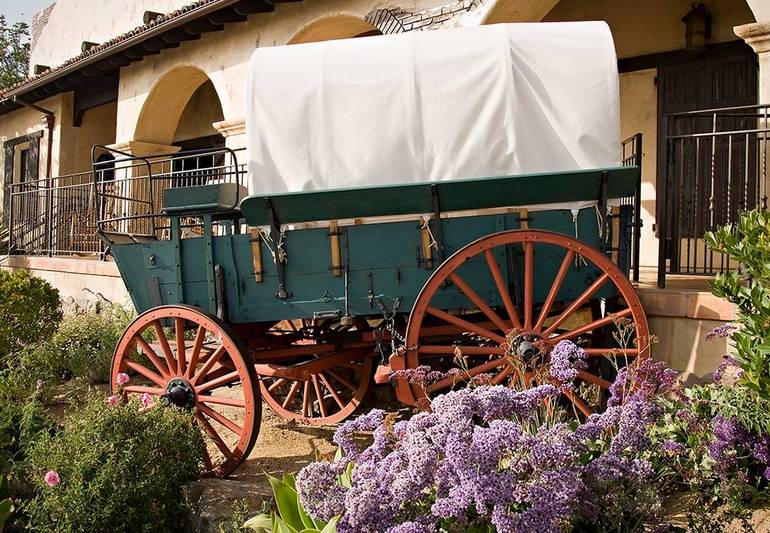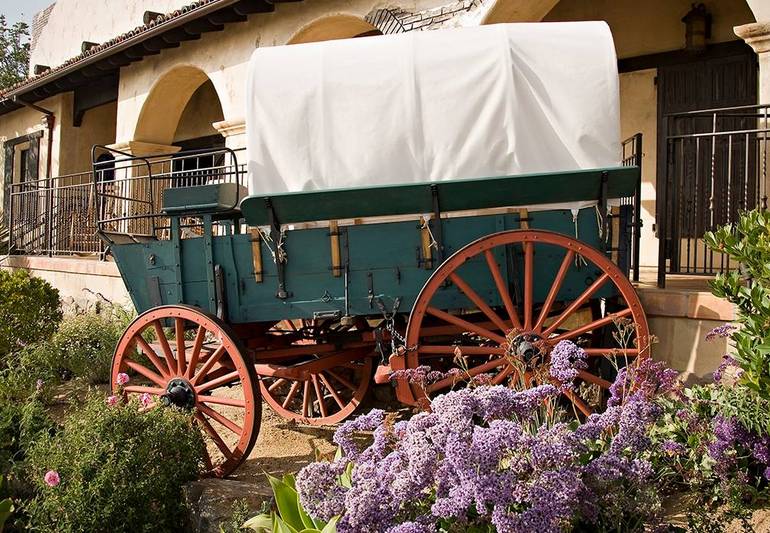 Mormon Battalion Monument
Also nearby is the Mormon Battalion Monument and Visitor Center. The city-owned Presidio Park, the original Presidio of San Diego, is on a hill next to the old town. 2510 Juan St San Diego, California.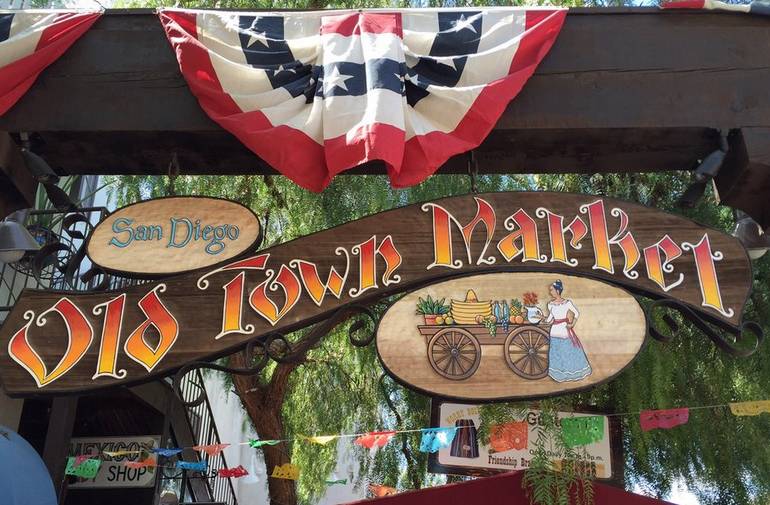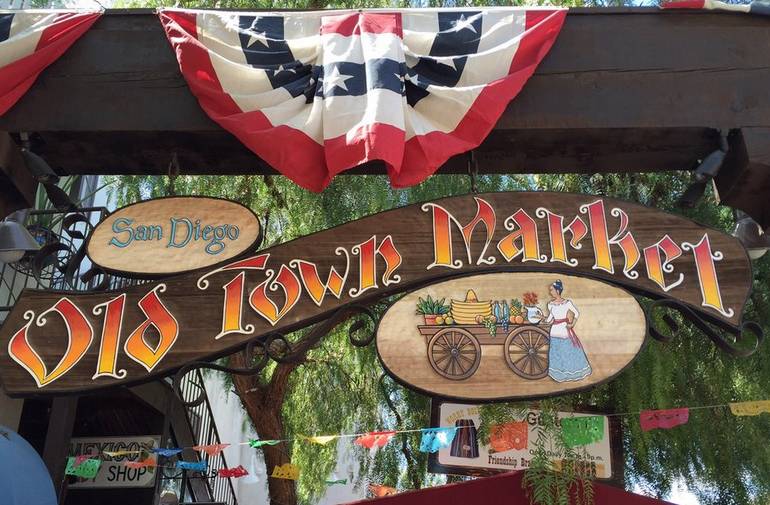 Old Town San Diego Market
After a day of sightseeing, it's time to shop in the many Old Town shops, including the Old Town San Diego Market, a complex of one-of-a-kind gift shops and art galleries with some specializing in Mexican handicraft and collectibles. Website.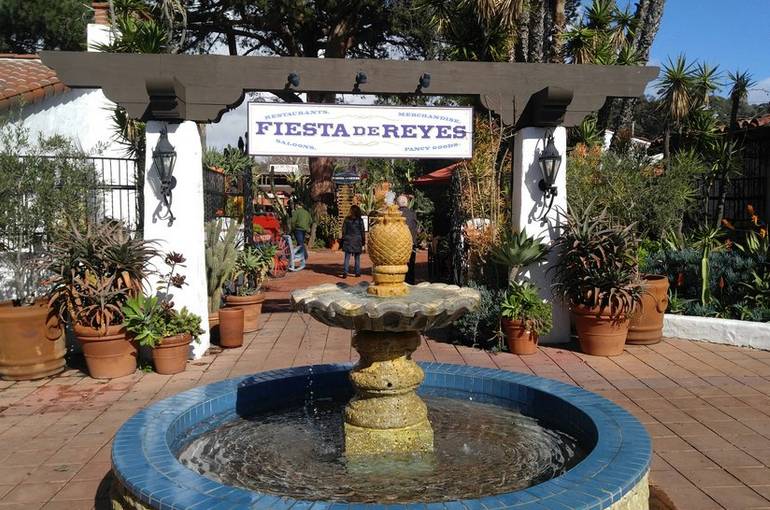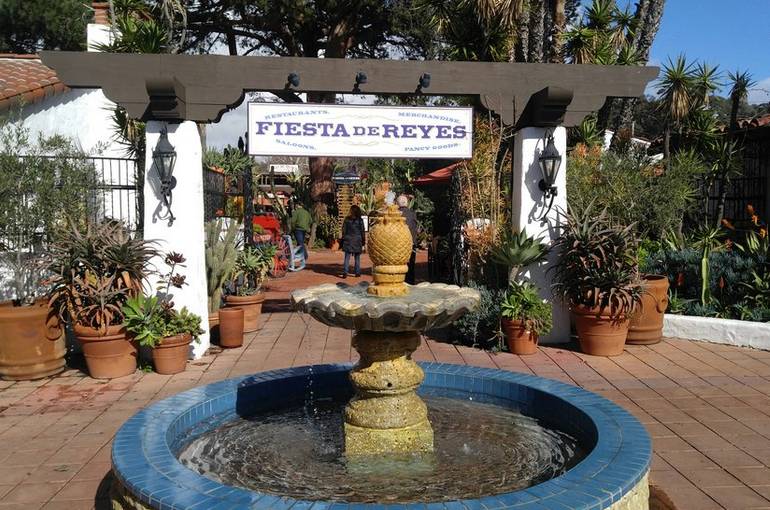 Old Town San Diego Restaurants
Hungry? Many great restaurants in the area, many featuring Mexican or California cuisine – a perfect finish after a day of exploring California's past. The state park features several eating establishments, other restaurants, and gift shops that can be found in the surrounding Old Town San Diego district.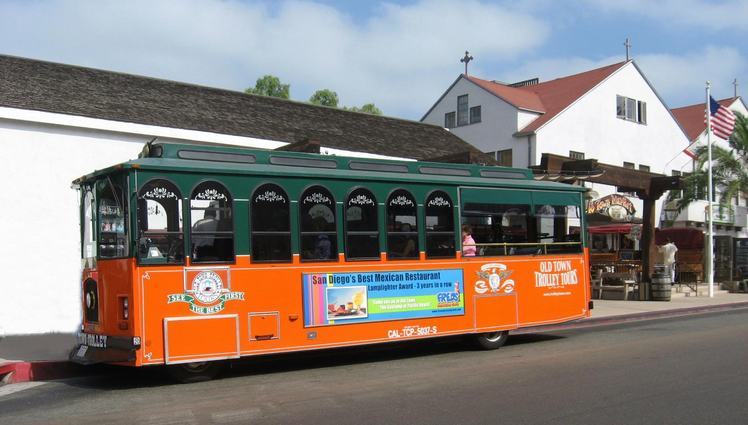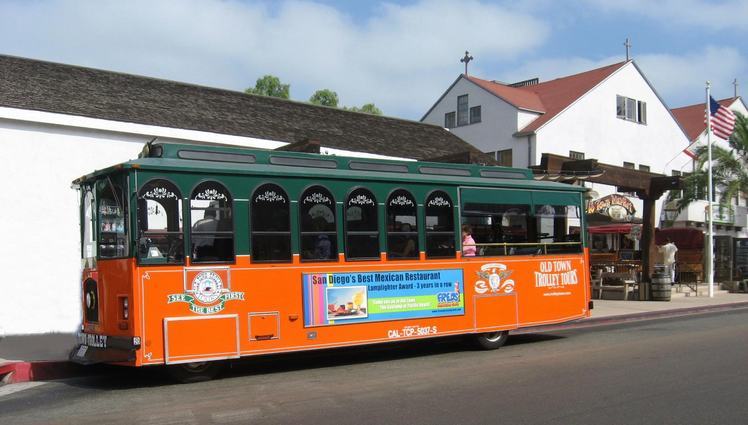 These hop-on, hop-off gas-powered trolleys have stops at most major San Diego attractions, including the San Diego Zoo, the Victorian Hotel Del Coronado, and the historic San Diego Gaslamp Quarter.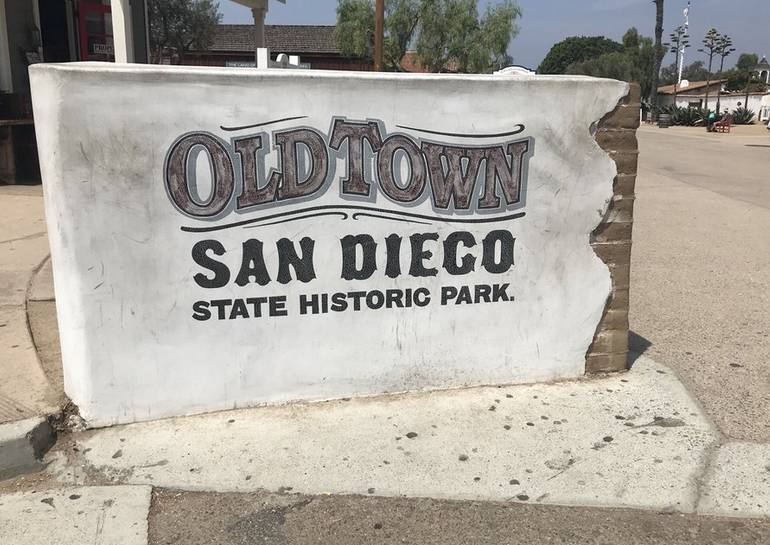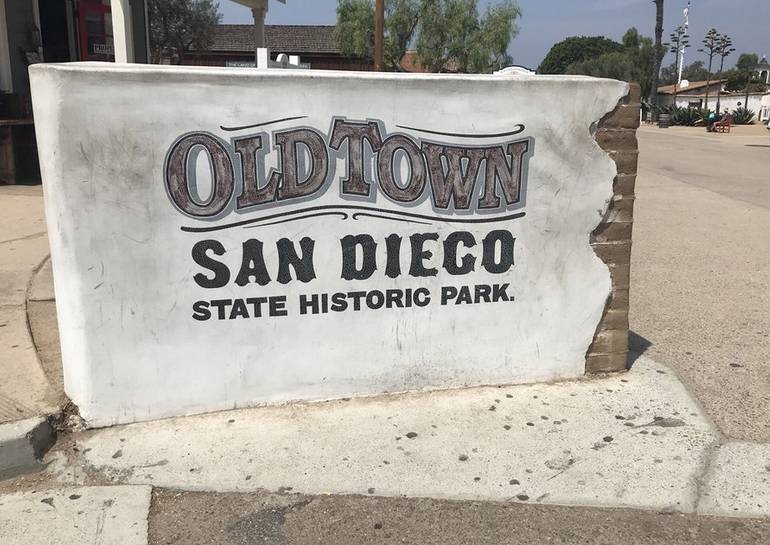 Getting to Old Town San Diego
Old Town San Diego is just off Interstate 5, exit on Old Town Avenue, and follow the signs. Parking is free, and entrance to Old Town is also free. A visitor center and museums are open from 10 are to 5 pm daily. San Diego is only a ten-minute ride from the downtown San Diego Amtrak train station via the San Diego Trolley.