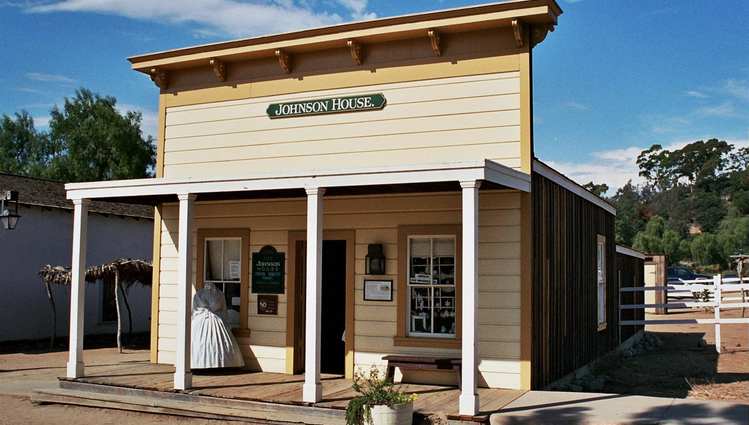 Visiting Old Town San Diego is like taking a step back in history. Often called the birthplace of California, Old Town is the location of the first Spanish settlement in the region and near the site of the first of California's 21 missions. Today, Old Town offers visitors a perfect jumping off point to explore San Diego.
Admission to Old Town San Diego is a free and a fun and educational way to spend a day. Here you can stroll quaint streets lined with historic, restored buildings and learn about California's unique past.
History buffs will definitely want to take in Old Town San Diego State Historic Park. Covering nine square blocks, the State Historic Park showcases the time period from 1821 to 1872 and features California's first schoolhouse, a blacksmith shop, the state's first newspaper office, and a stable.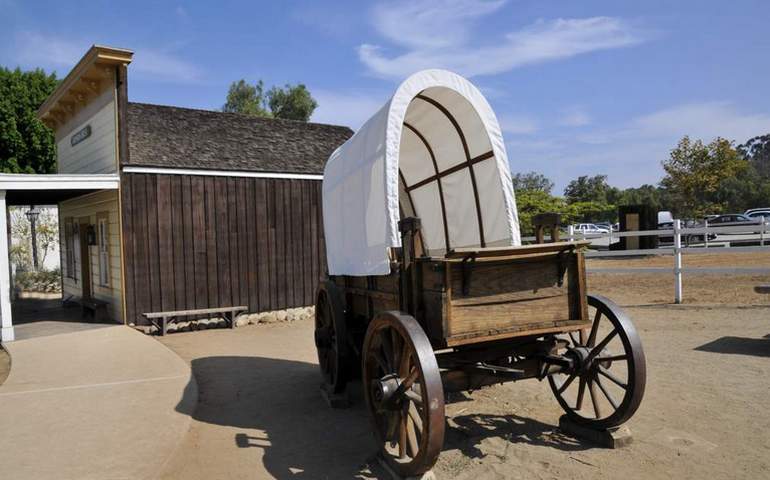 After a day of sightseeing, it's time to shop in the many Old Town shops, including the Old Town San Diego Marketplace, a complex of one-of-a-kind gift shops and art galleries (some specializing in Mexican handicraft and collectibles).
Hungry? Old Town San Diego offers dozens of great restaurants in the area, many featuring Mexican or California cuisine – a perfect finish after a day of exploring California's past.
Adjacent to the state park is Heritage Park Victorian Village, run by San Diego County. It houses seven buildings from the 1880s and 1890s which have been moved there from elsewhere in the city.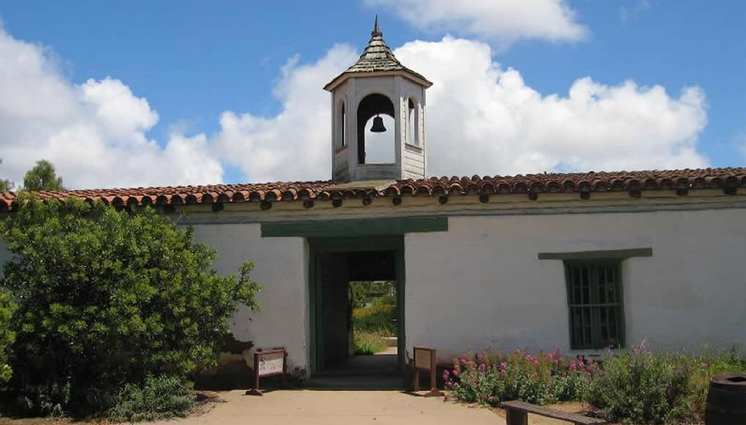 Also nearby is the Mormon Battalion Monument and Visitor Center. The city-owned Presidio Park, site of the original Presidio of San Diego, is on a hill next to old town. San Diego The Old Town area is a popular tourist destination, known for its Mexican restaurants. The state park itself hosts several eating establishments, other restaurants, and gift shops are found in the surrounding neighborhood
If you're on a day trip to San Diego Old Town, it is a good place to park your car. Use the San Diego Trolley to get downtown where you can visit the USS Midway Museum and Seaport Village. If you arrive in San Diego by Amtrak.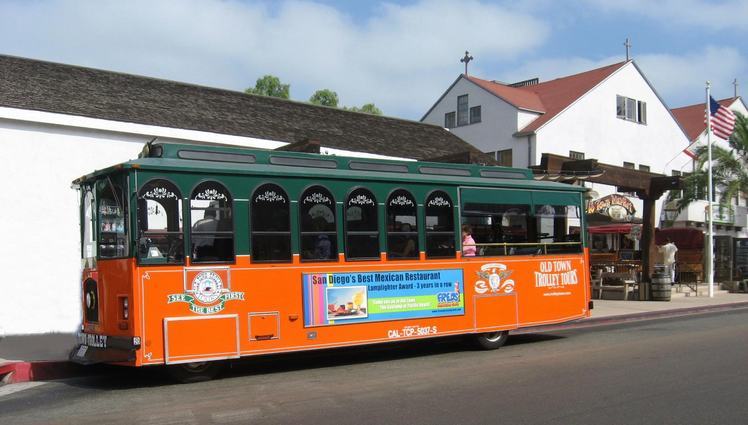 Old Town is only a ten-minute ride from the train station via San Diego trolley. also start here. These hop on, hop off gas-powered trolleys have stops at most major San Diego attractions including the San Diego Zoo, the Victorian Hotel Del Coronado and the historic San Diego Gaslamp Quarter.
Getting to Old Town San Diego
Old Town San Diego is just off the Interstate 5, exit on Old Town Avenue and follow the signs. Parking is free and entrance to Old Town is also free. A visitor center and museums are open 10 am to 5 pm daily.
Shops and restaurants usually stay open later. Old Town Transit Center, with Coaster, Trolley, and MTS Bus service is just a short walk from Old Town. Old Town San Diego State Historic Park is located on San Diego Avenue and Twiggs Street in San Diego