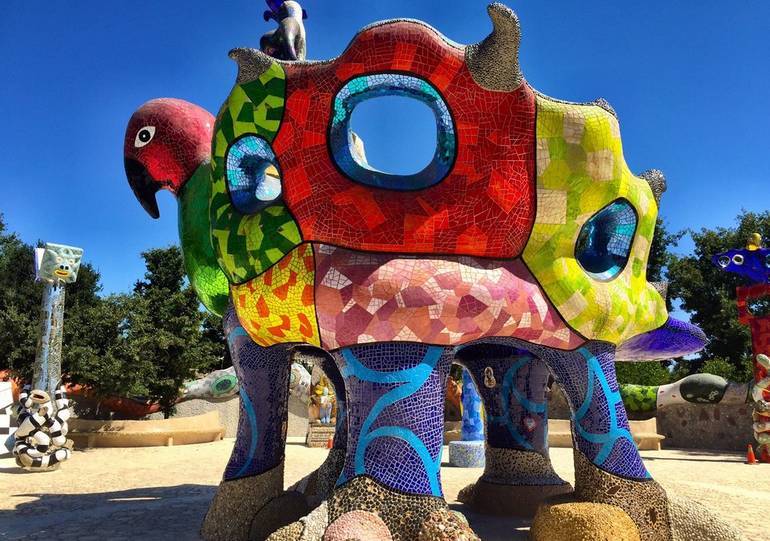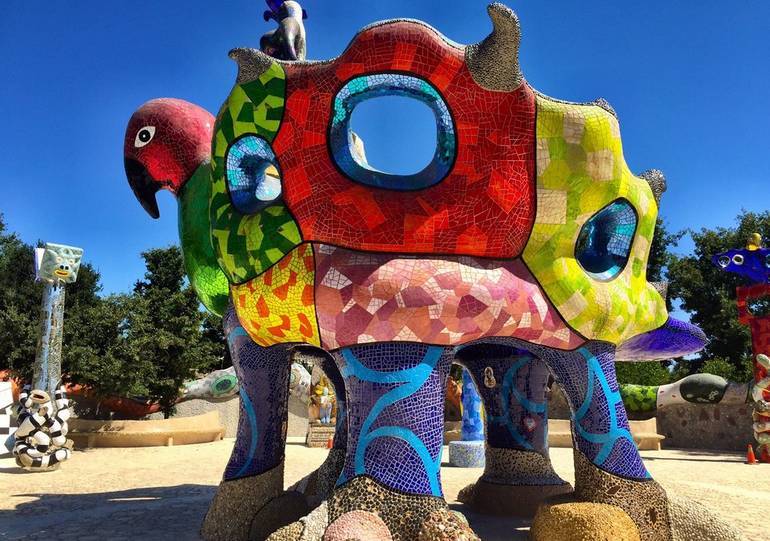 Queen Califia's Magical Circle Garden is a beautiful hidden gem in Northern San Diego County. Hours are limited, but it's well worth the effort to see this fantastic display of artwork and statues.
This unique sculpture garden was created by French artist Niki de Saint Phalle. She was inspired by her visions of early California history, myths, and Native American culture to create the magical artworks found in the garden.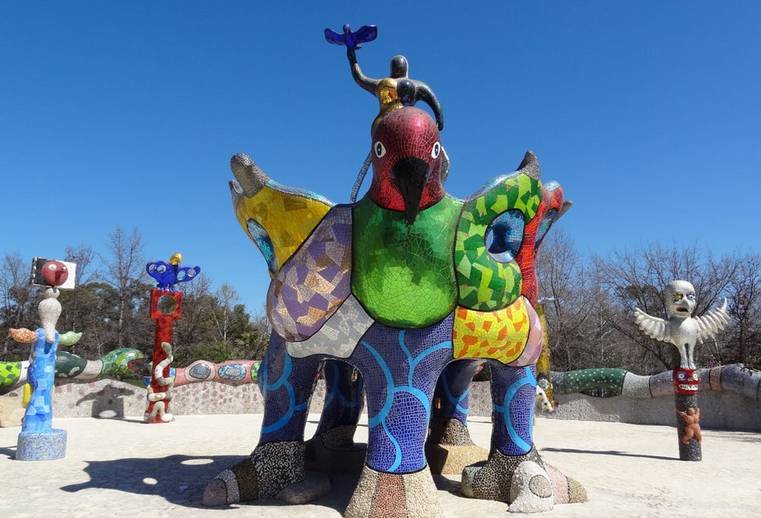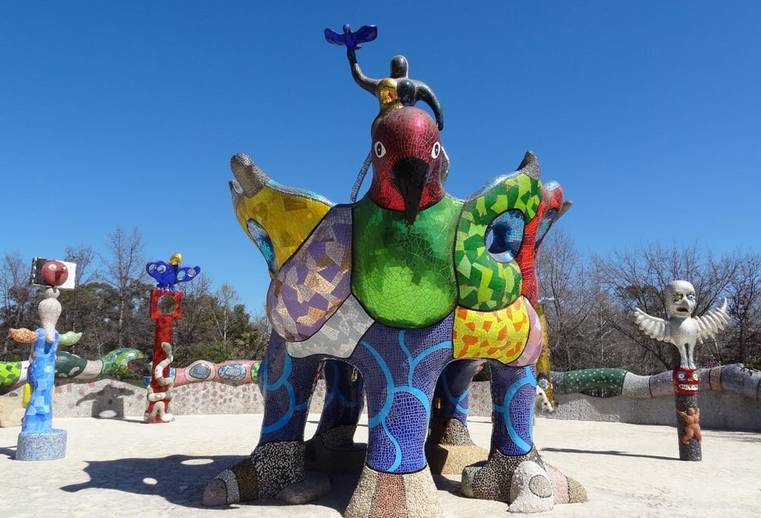 Magic Circle Garden is hidden away in the corner of Kit Carson Park. It is a little bit of adventure to find the garden. But once you see the garden, you will immediately realize what a special place Queen Califia's garden is.
In the center of Queen Califia's Magical Circle Garden sits a massive statue of Amazon warrior Queen Califia riding a bird-like creature. Surrounding the queen are serpents and snakes, along with totem pole-like sculptures. Every nook and cranny of the circle garden is jam-packed with stones, tiles, and gems.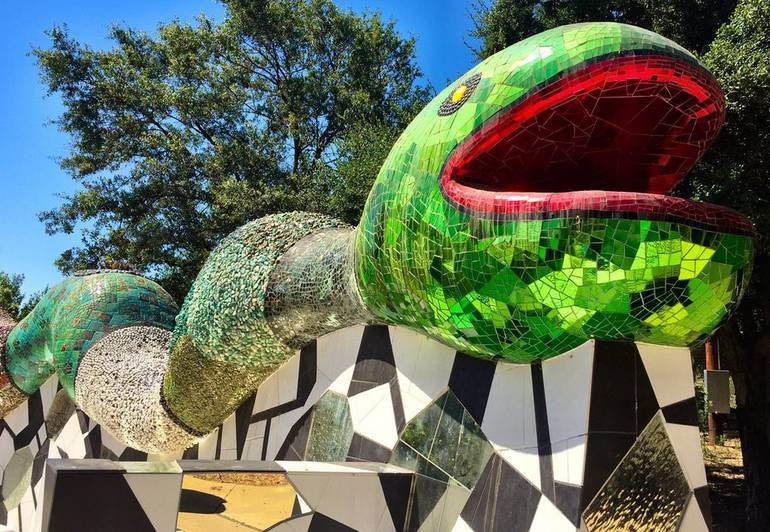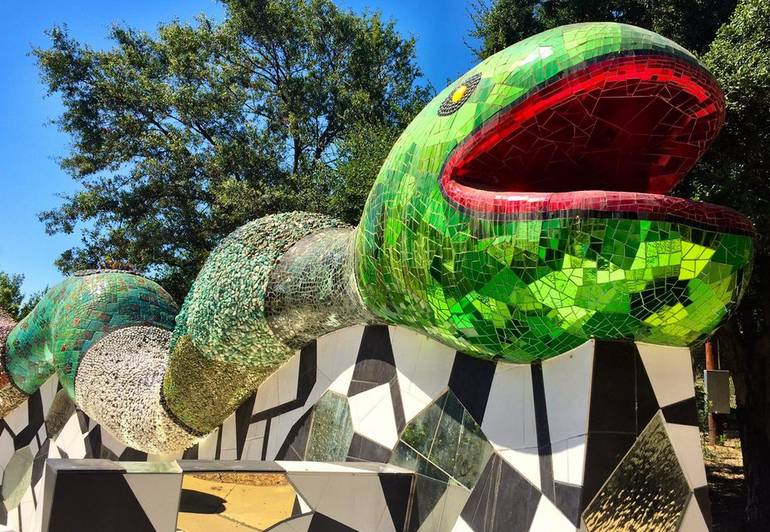 There is so much going on in the garden one visit to the magic circle is not enough time to discover every detail it contains. Every time you visit the park, you will find something you missed on your previous trip.
The Magical Circle Garden is a fun place for kids and adults that you must experience in person. Admission is free to see, so there is no reason not to visit. Before you visit, check with the Gardens website. Posted hours are subject to change due to weather conditions or events at the park.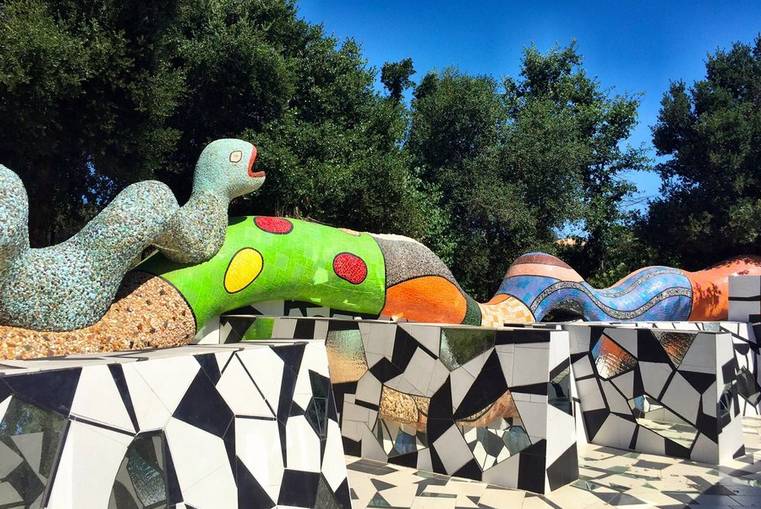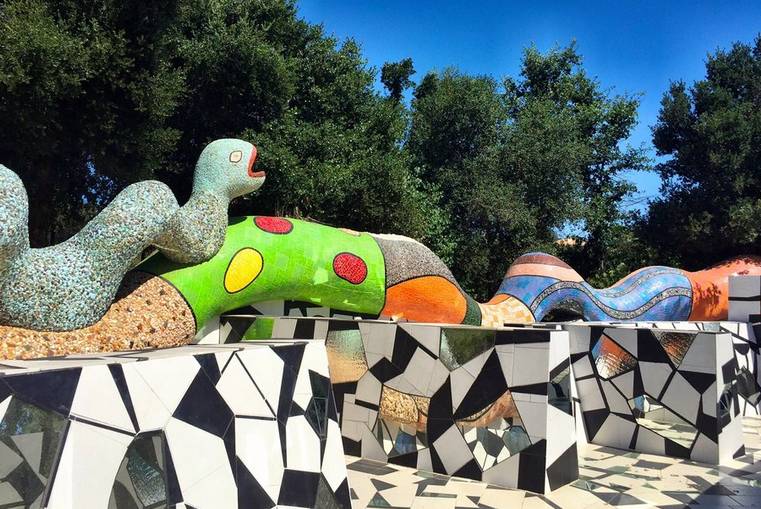 Plan on spending about one hour in the garden. Kit Carson Park also features trails, picnic areas, and a small duck pond. Initially, the garden was open seven days a week, but the garden is now only open a few hours a week due to vandalism.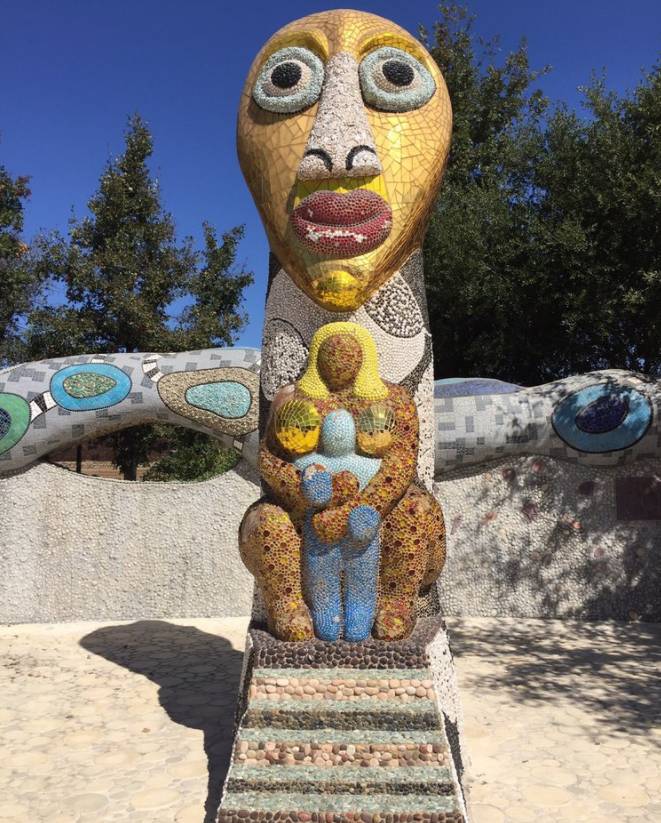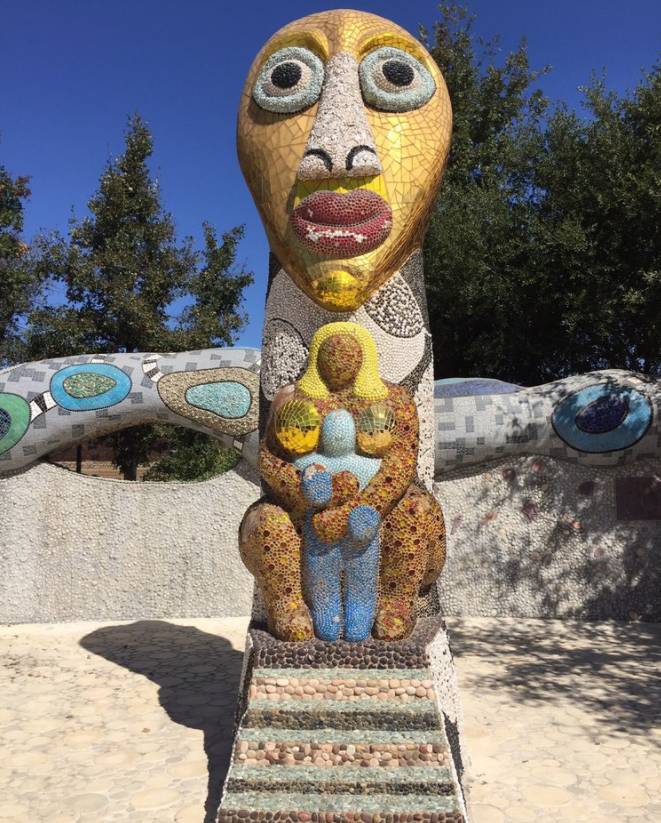 Getting to Queen Califia's Magical Circle
The park's entrance is located five minutes from I-15 (Via Rancho Parkway Exit) at Bear Valley Parkway and Mary Lane.
The Magical Circle Garden is open Tuesday thru Friday from 9 am to noon. And every second Saturday from 9 am to noon when docents are on site. Magical Circle Garden Kit Carson Park 3333 Bear Valley Parkway, Escondido, California. Nearby attractions: San Diego Zoo Safari Park – Legoland California