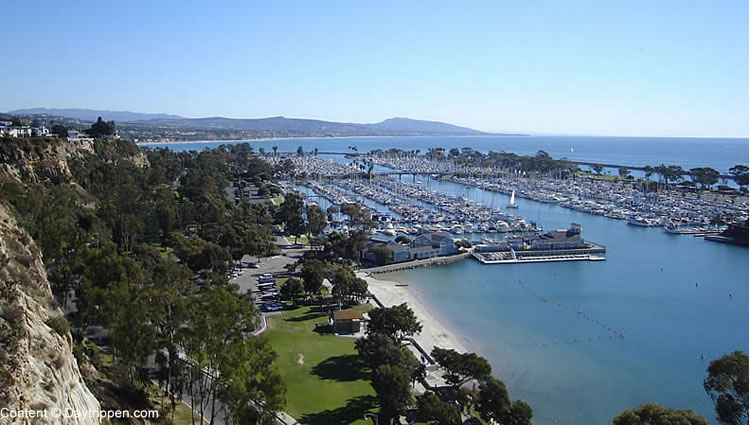 Dana Point Harbor offers panoramic views of the Pacific Ocean, beachfront shopping and dining, and a variety of lodging choices. Nearby Doheny State beach is a popular seaside camping destination only steps from the water.
Visitors enjoy an incredible place to relax and soak up some of Southern California's golden summer sunshine.
Stretched out lazily along the southern California coast, Dana Point was known to early sailing captains of sailing ships as Bahia Capistrano and was the major port between San Diego and Santa Barbara.
Up until the construction of the harbor began in the late 1960s, the area was a favorite surfing destination, but today offers so much more for the perfect family summertime getaway.
Guest will fall in love with this cozy little beach town that has more to offer than you can ever imagine.
Romantic getaways, kid friendly beaches, and activities around every corner are available, and you can pick something you already know how to do, or sign up for lessons to learn something new. Among those activities, are bicycling up and down the bike paths throughout the beach and nearby Doheny State Park, sailing, volleyball, or kayaking.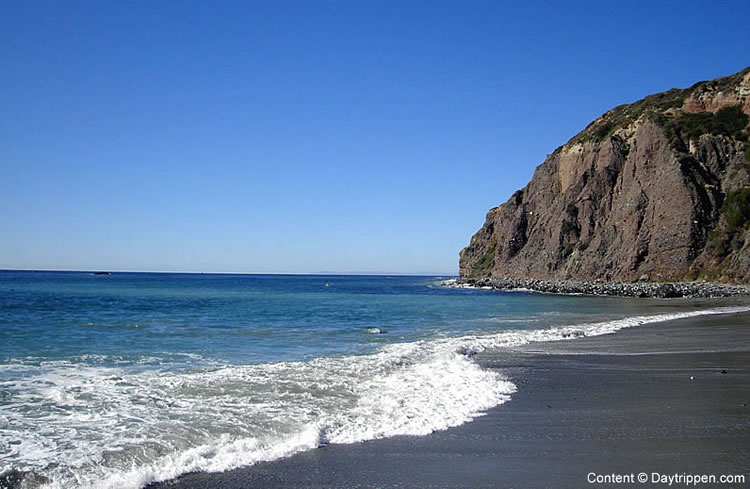 Don't know how to sail? No problem, you can sign up for lessons at the OC Sailing and Events Center located between the Ocean Institute and Baby Beach in Dana Cove Park, protected swim area and no wake zone for the little ones in your group.
The waveless bay also provides the perfect spot for paddle boarding and snorkeling.
However, if you want to enjoy the water and it's wondrous creatures without getting wet, you can embark on a variety of whale watching and deep seas fishing excursions, or cruise aboard a 70-foot research vessel to study and observe offshore marine life, and a full-sized replica of the square-rigged vessel Richard Henry Dana sailed into Bahia Capistrano.
For those that have a bit more time, Catalina Express offers round trips to nearby Catalina Island. It takes approximately one hour to reach the island from Dana Point, making the 26-mile trip possible to do in just one day.
Also, for those that own their own boat or watercraft. You can use the public boat launch and parking area starting at $10.00 a day.
So, after a long afternoon at the beach, what better way to unwind than taking a leisurely stroll through Mariners Village, Mariners Alley and Dana Wharf, all conveniently located in the middle of Dana Point Harbor.
Here you will find many different souvenir and gift shops, specialty retail shops, restaurants and eateries, including local favorite — The Harbor Grill.
Opened and still operated by proprietors John, Wanda and Keegan Hicks in 1984, this award-winning restaurant has enjoyed a reputation for the freshness and variety of its seafood and the warmth of its atmosphere. It's in the middle of Mariners Village right on the harbor so the views are just as amazing as the fare.
Littered among the dining options, is a boutique boardwalk catering to both the high-end shopper and the bargain hunter. Guests can literally spend hours combing through a mixture of custom handmade nautical treasures and playful novelties here.