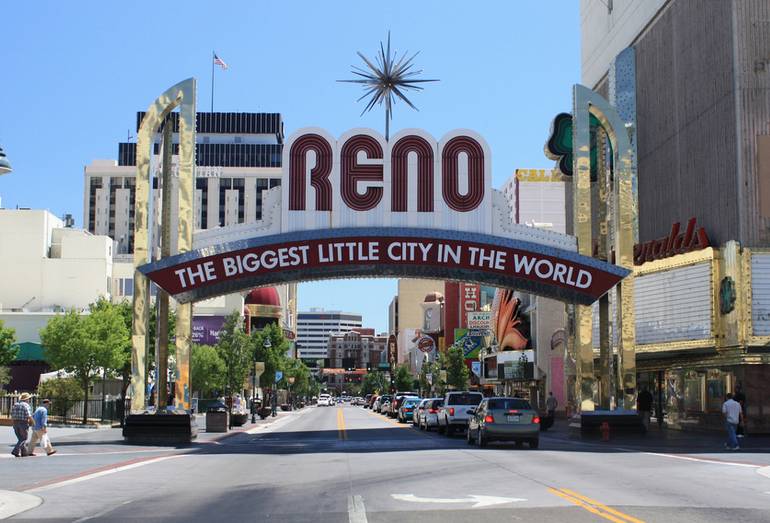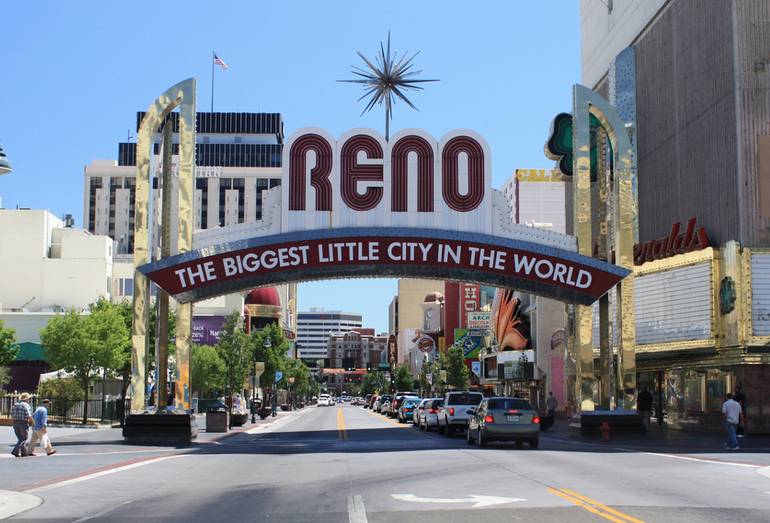 Reno Day Trips, activities, nearby attractions, and points of interest.
When one thinks of Reno, Nevada, the first thing that usually comes to mind is gambling. And while that is a big part of Reno's overall appeal, visitors could be missing out.
From historical spots to water sports to mountain trails and performing arts, there are tons of things to see and do in and around Reno. Many of which are geared toward family and are free or low cost.
Reno Day Trips Points of Interest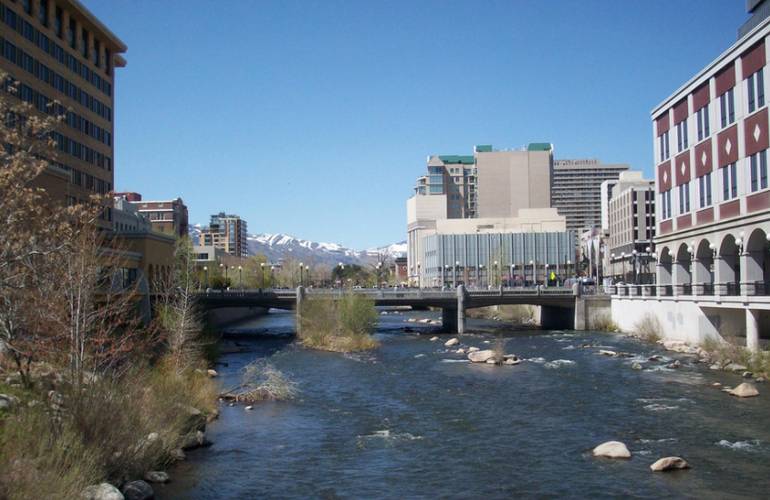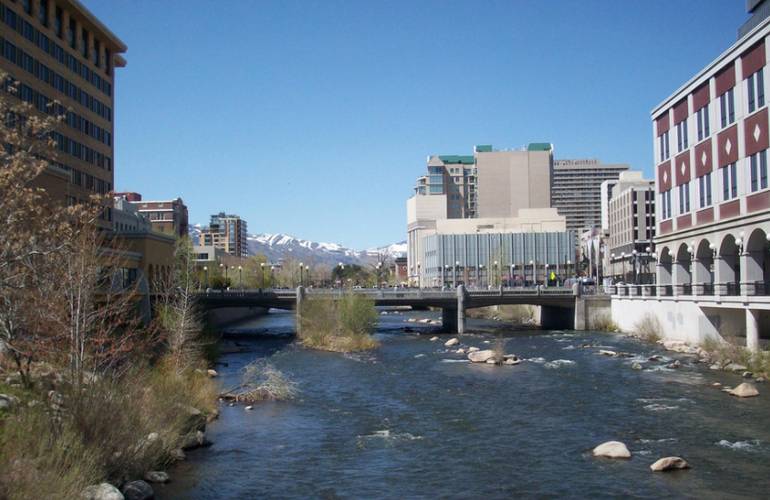 In a single day, visitors can ski, kayak, hike, shop, and enjoy some of the city's arts and history, then top it all off with dinner and an evening show. There's also always something going on in Reno too, from rodeos to art festivals, to balloon races to baseball.
Once the hub for only adult entertainment, such as gambling and dance halls, today, Reno's downtown district has transformed into the heart of the city's budding art world.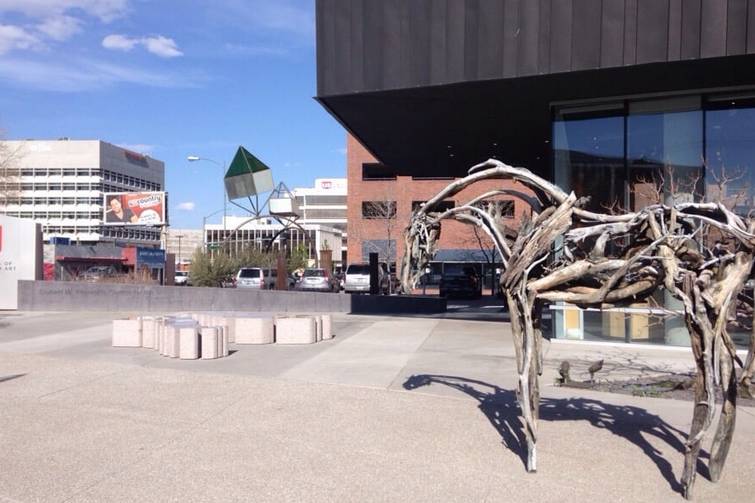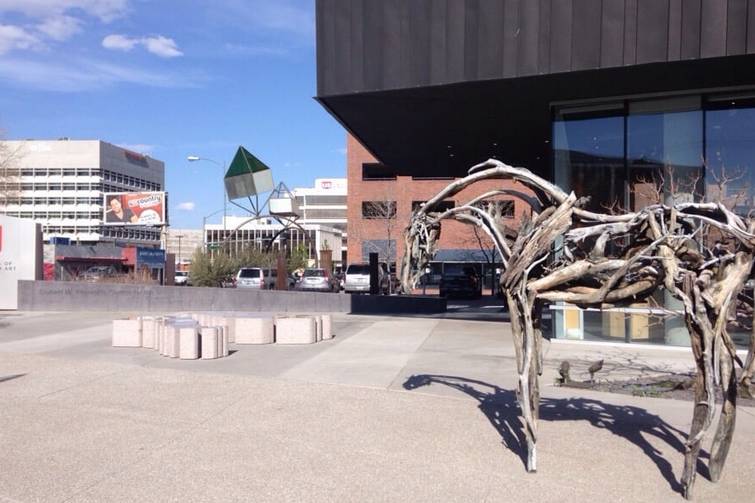 Nevada Museum of Art
At the center of this are the Nevada Museum of Art and several other art galleries, exhibits, and artist studios that make up the Truckee River Arts District. There is also the Pioneer Center for the Performing Arts and a selection of artistic events offered at the University of Nevada, Reno.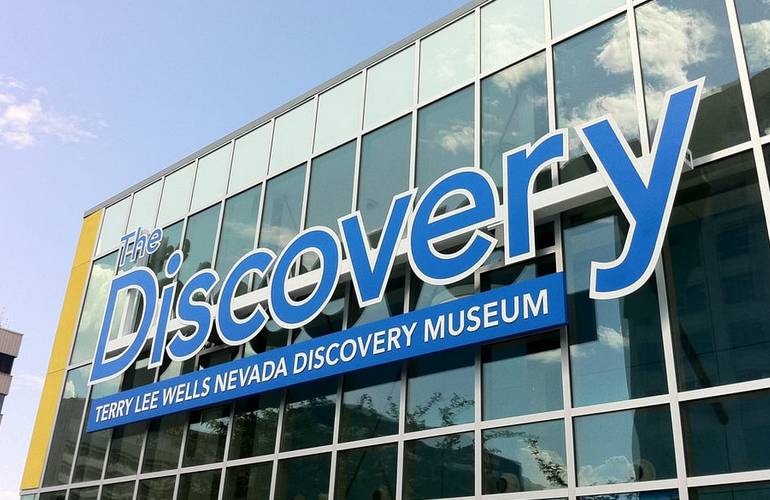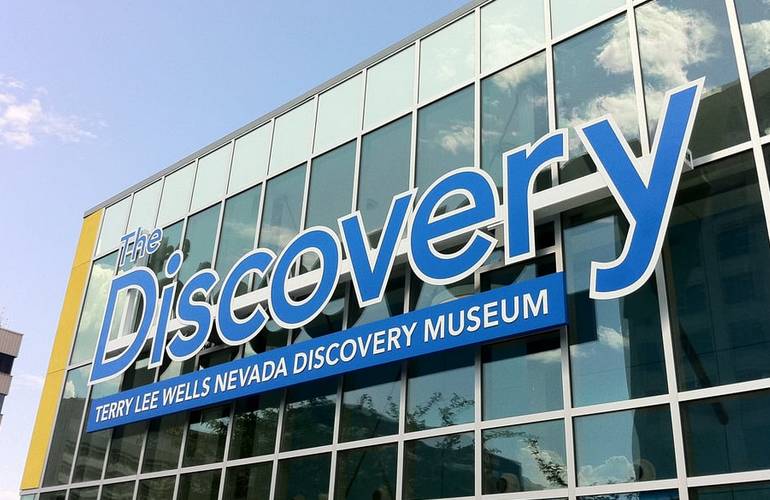 Nevada Discovery Center
But downtown is not just for art lovers. It the home of the city's most famous museum — the Terry Lee Wells Nevada Discovery Center, which offers guests a hands-on, interactive experience in science, art, and local history. Nevada Discovery Center museum located in downtown Reno, Nevada.
For those looking for a Reno day trip with a little more outdoor adventure, there are several options not too far from downtown Reno.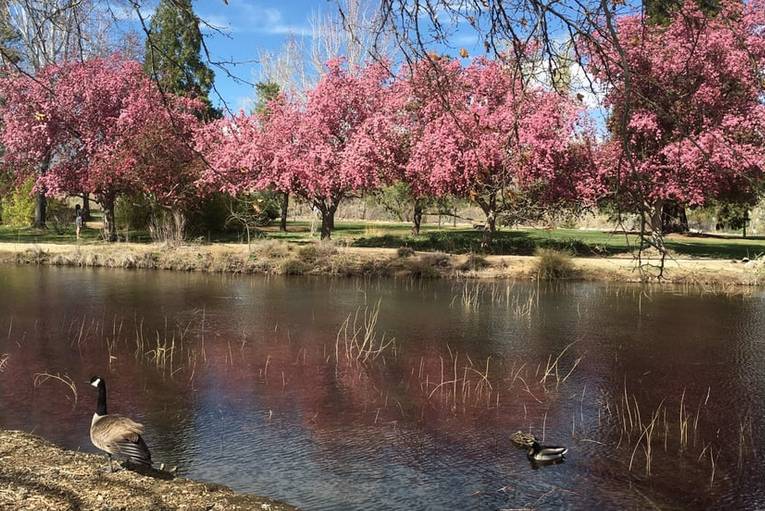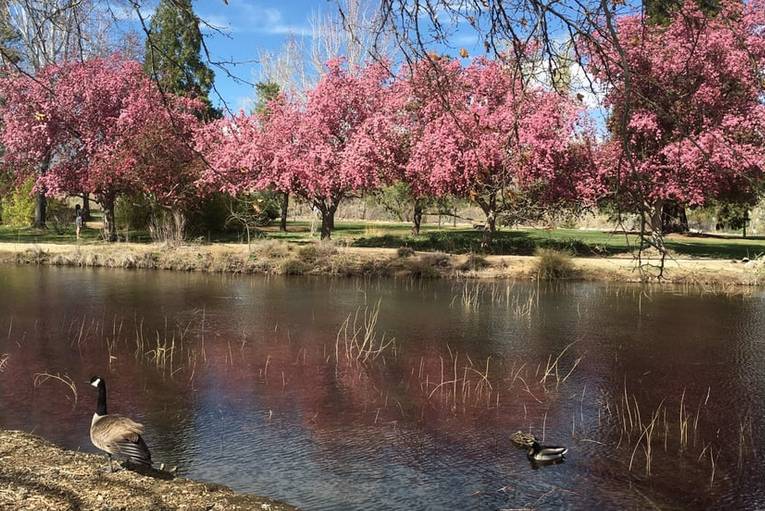 Idlewild Park Reno
The city has four public swimming pools and several area parks. The first is Idlewild Park, located next to the Truckee River.
This park provides tons of family fun, with a large playground and two small lakes for fishing. There are several grass areas with lots of shade trees for picnics or just relaxing. A biking and walking path follows the river and connects Idlewild Park to the downtown district, so getting to and from the park is easy.
Idlewild Park also features a train that offers rides during the summer, as well as Reno's beautiful Municipal Rose Garden. Idlewild Park 1900 Idlewild Dr. Reno, NV 89509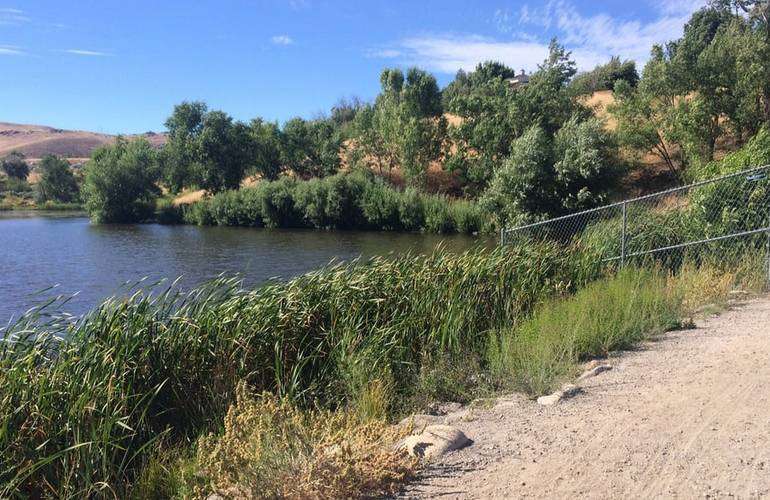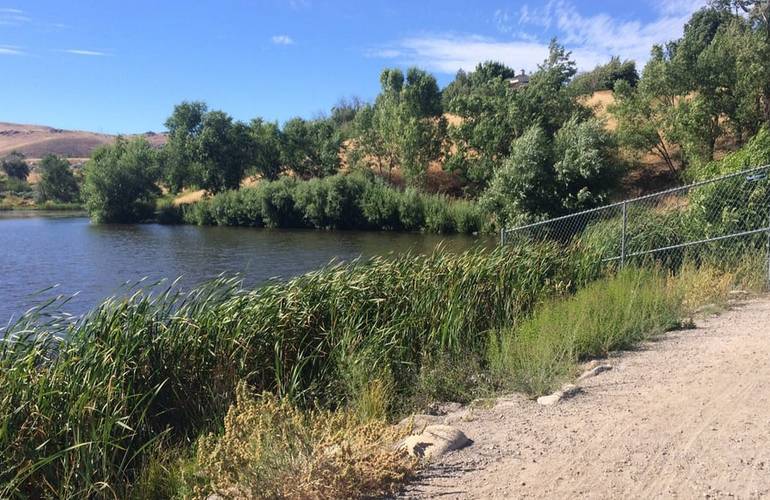 Rancho San Rafael Regional Park
To the northwest of the city is the area's largest park — Rancho San Rafael Regional Park. This 600-acre park includes vast grassy fields, wetlands, natural areas, nature and walking trails, a playground, and a large dog park. 1595 North Sierra St., Reno, NV 89503.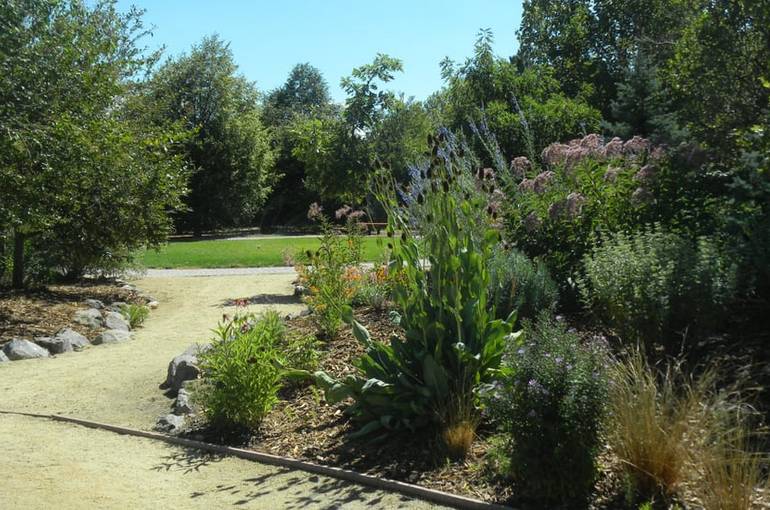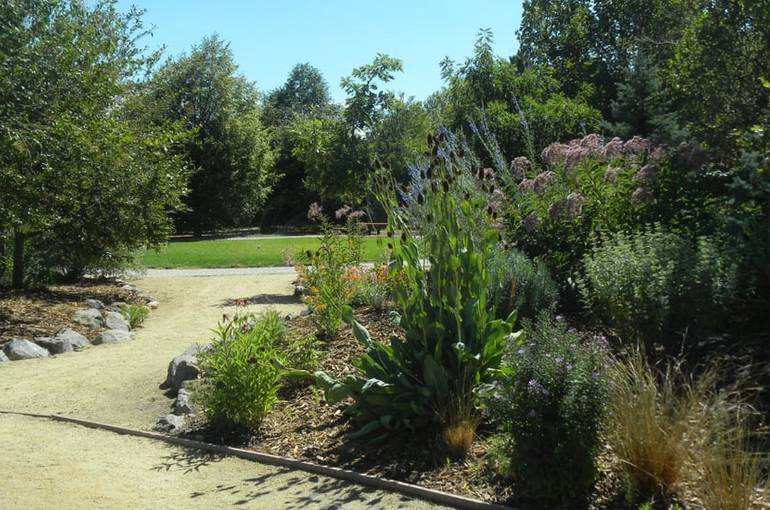 Wilbur D. May Arboretum
It is also the home of the Wilbur D. May Arboretum and Botanical Garden, both of which host numerous family-friendly events and activities throughout the year.
Scattered throughout both parks are numerous hiking trails to suit almost every level of difficulty, from the accessible Huffaker Park Lookout Trail with its spectacular views of Reno and Sparks to the more strenuous hike to the summit of Mt. Rose, with its impressive views of Lake Tahoe and beyond.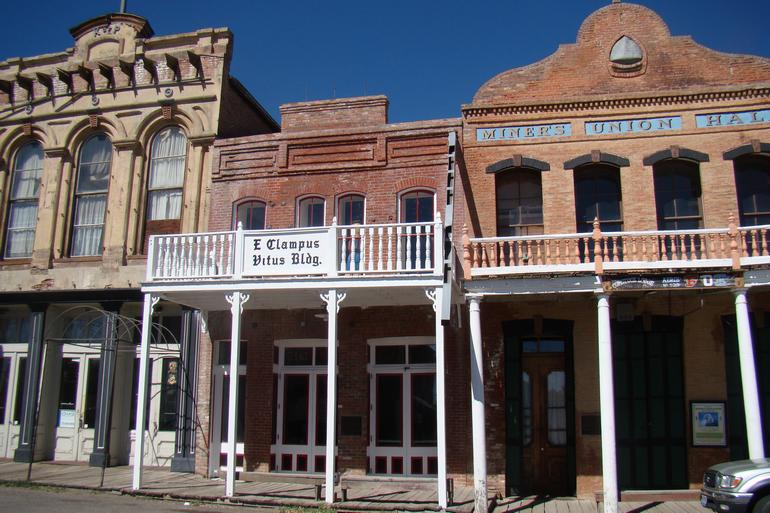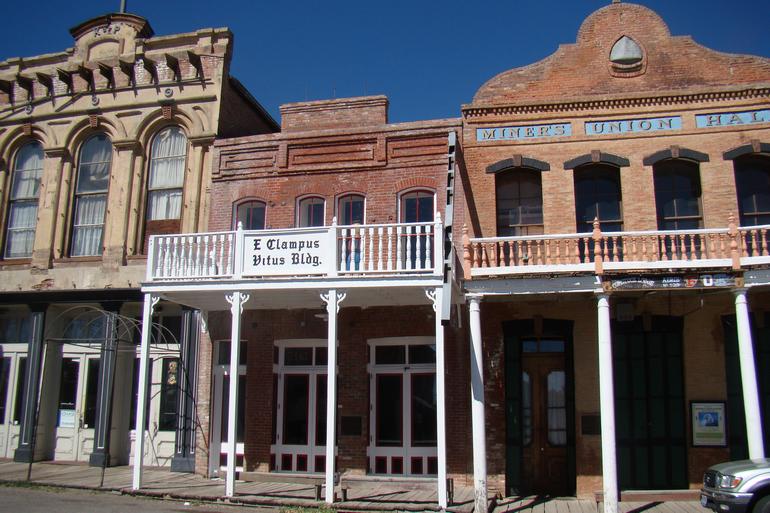 Travel time 45 minutes 26 miles. Open year-round, the town offers a free, interactive learning experience that is easily accessible from nearby Reno and Carson City — Nevada's capital. Old West saloons of years past offer a bridge to another era while the museums, shops, and restaurants expand the experience.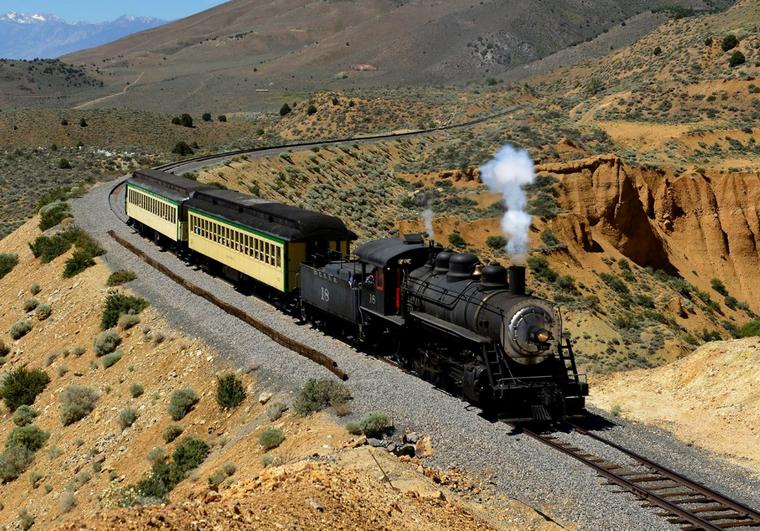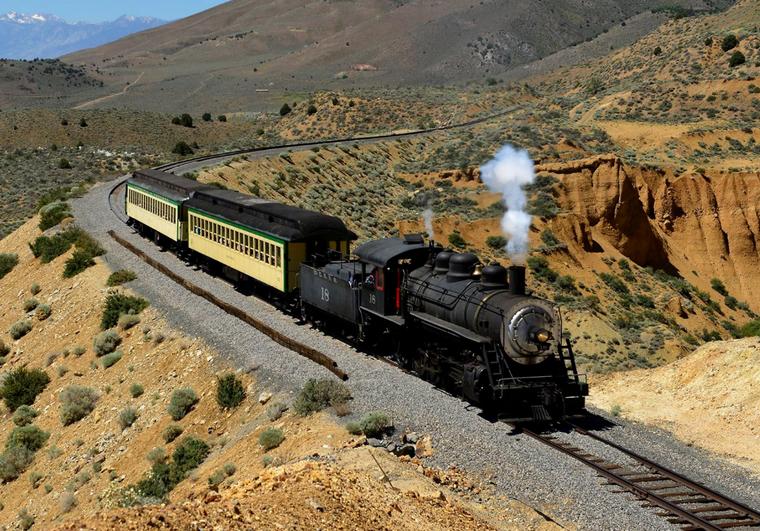 Travel time 45 minutes 26 miles. The Virginia Truckee Railroad offers visitors three trip options. Two short lines and one all-day train excursion. Most visitors take the 35-minute journey from Virginia to Gold Hill. If you have more time, then the 24-mile round trip from Carson City is defiantly the best choice.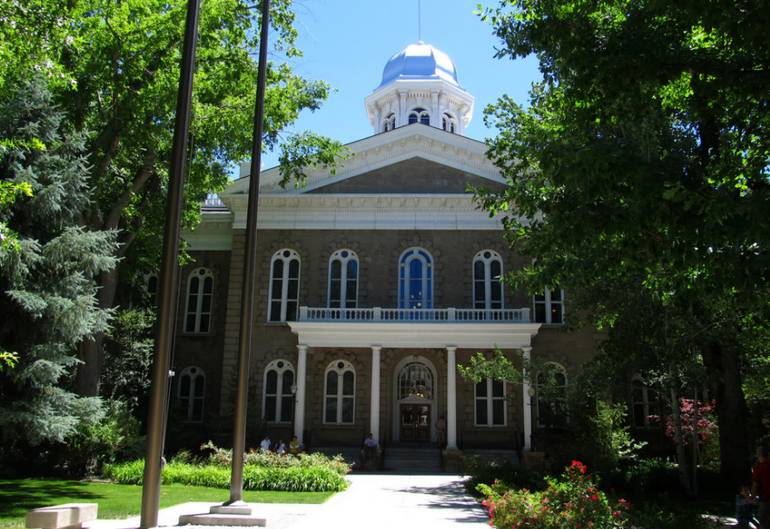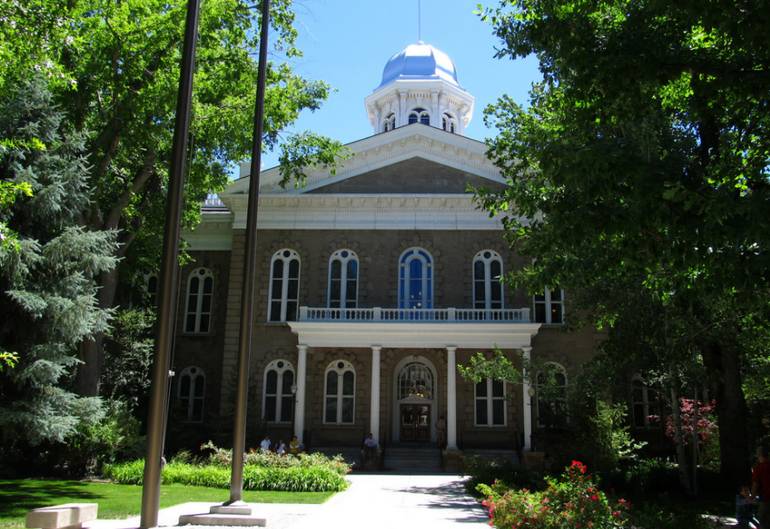 Carson City makes a great day trip from Reno. Just a short 30-minute drive takes you to the capital of Nevada, a modest town, named after the famous legendary trapper, scout and explorer, Kit Carson. With so much to see, the best way to explore Carson City is by following the Kit Carson Trail, which the sidewalks of Carson City's historic area.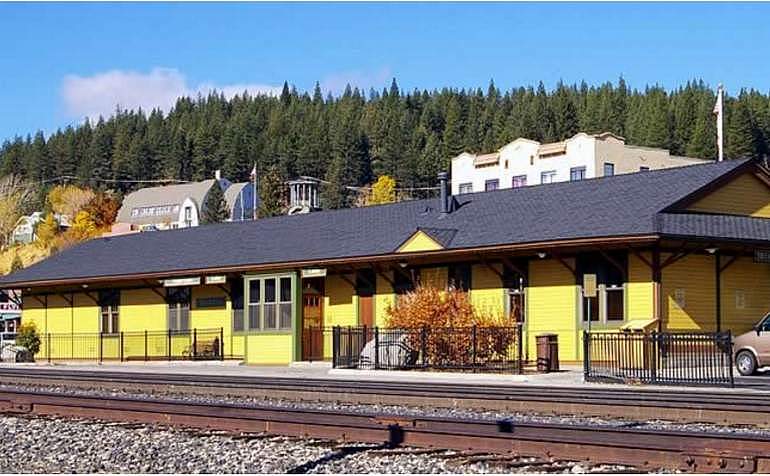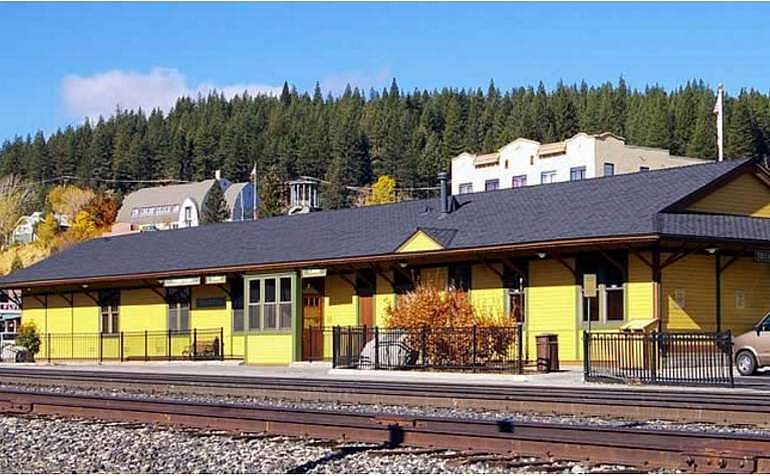 From its spectacular views surrounding Donner Lake to its quaint downtown district, the area boasts six ski resorts, as well as the scenic Truckee River and nearby majestic Lake Tahoe. With its unique restaurants and shops set in authentic historic buildings, the downtown district is the heart and soul of Truckee.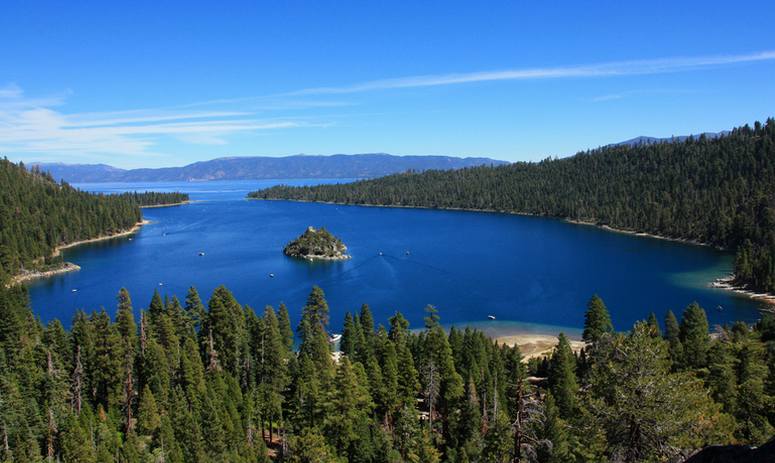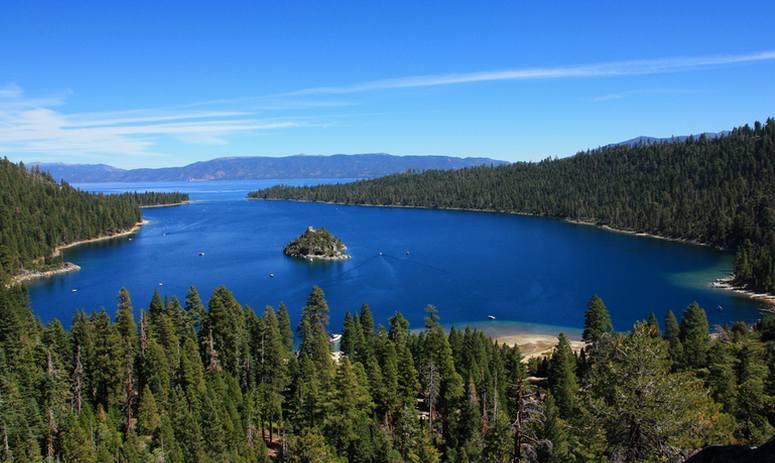 Travel time 1.5 hours from Reno. Emerald Bay State Park was carved in granite by the movement of glaciers. It is only one mile wide and three miles long and contains the only island in Lake Tahoe, Fannette Island. Emerald Bay State Park has the distinction of being a National Natural Landmark.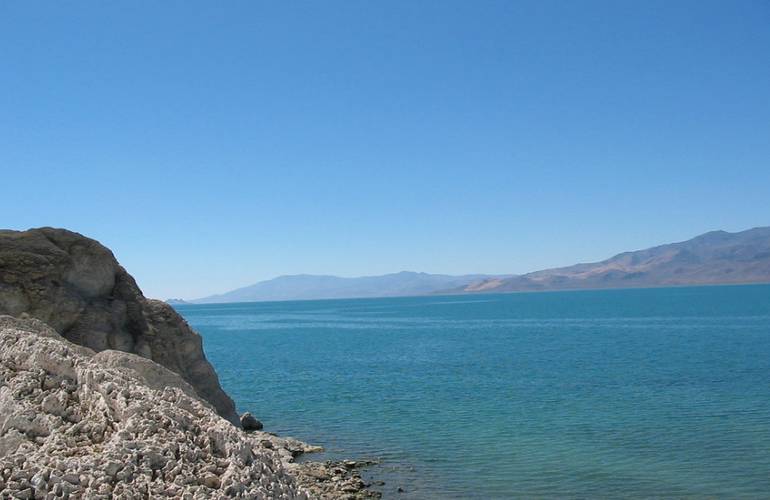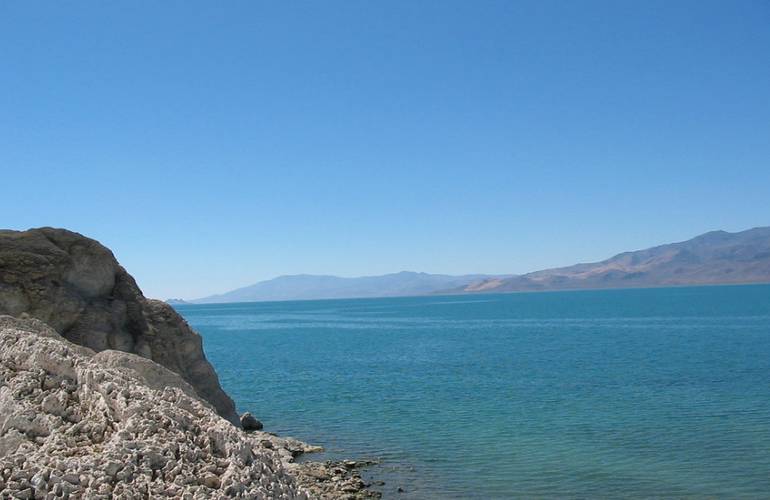 Pyramid Lake is the largest remnant of ancient Lake Lahontan that covered much of northwestern Nevada. Located thirty-five miles northeast of Reno, the lake is in a remote desert region. Fishing is popular, but be sure you follow all the regulations and get a tribal permit. In Sutcliffe, you'll find the Pyramid Lake Marina and a visitor center.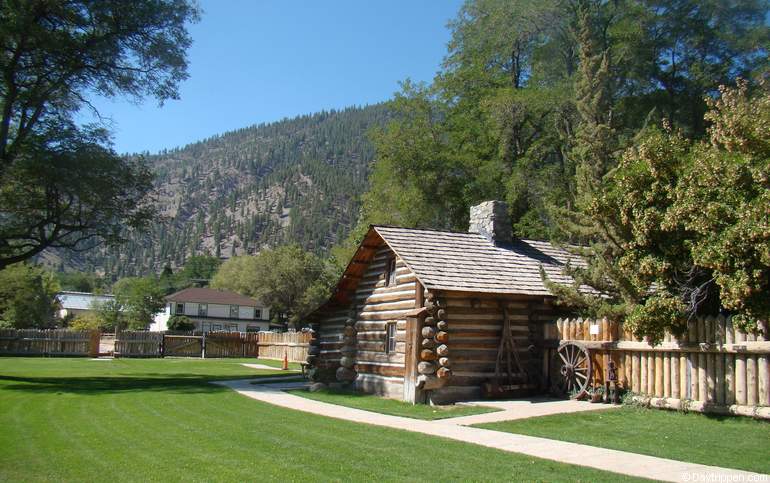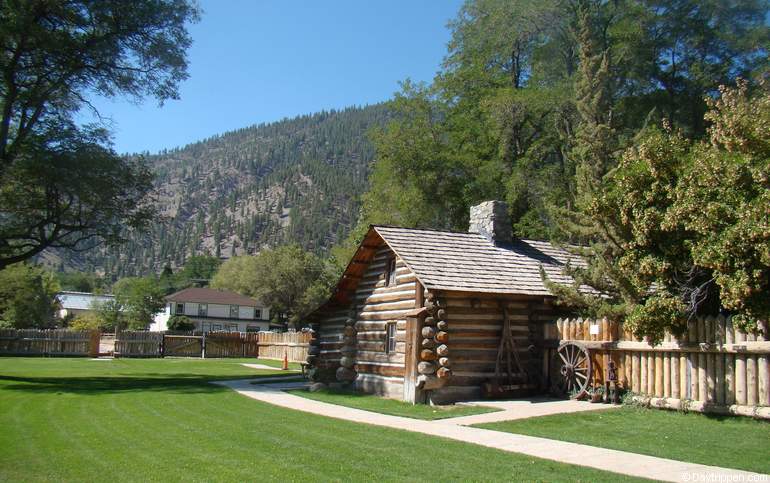 Travel time one hour from Reno.  The township of Genoa, Nevada, was founded in 1850 as the first settlement of the Nevada Territory. First settled by Mormon pioneers, the area acted as a trading post called Mormon Station for travelers on the California Trail.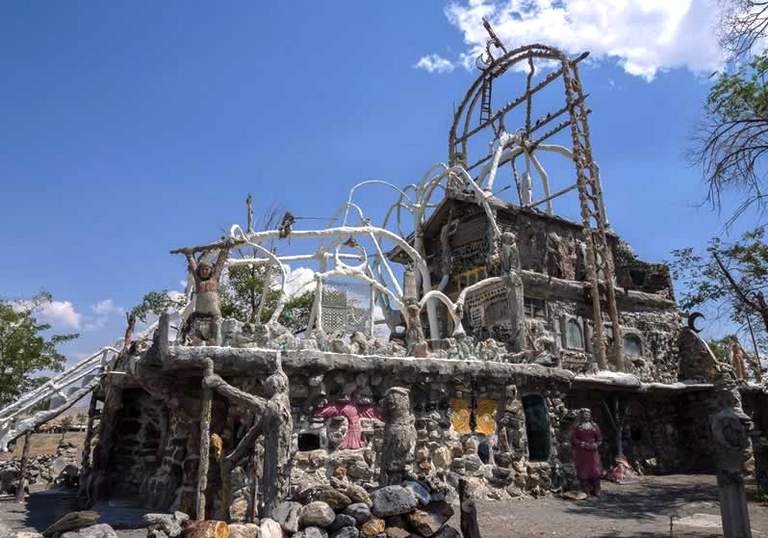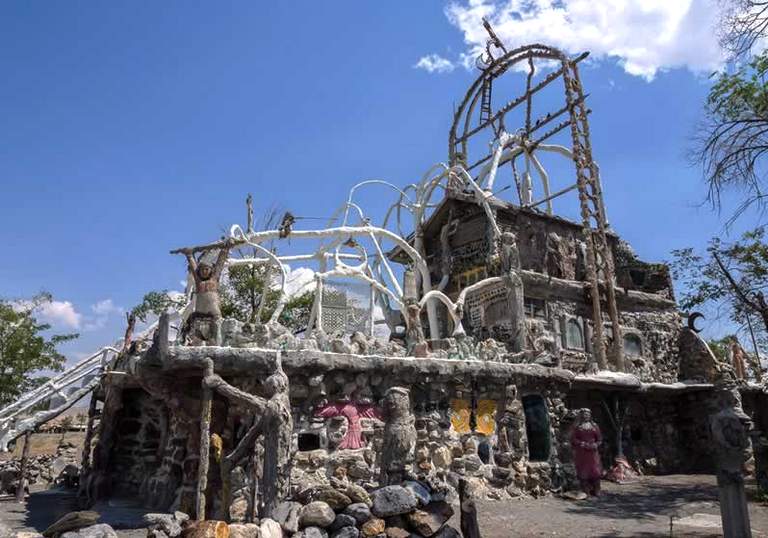 Thunder Mountain Monument Imlay Nevada. This unusual attraction is located along Interstate 80, about 130 miles east of Reno, Nevada. Thunder Mountain is One man's creation dedicated to the North American Indians.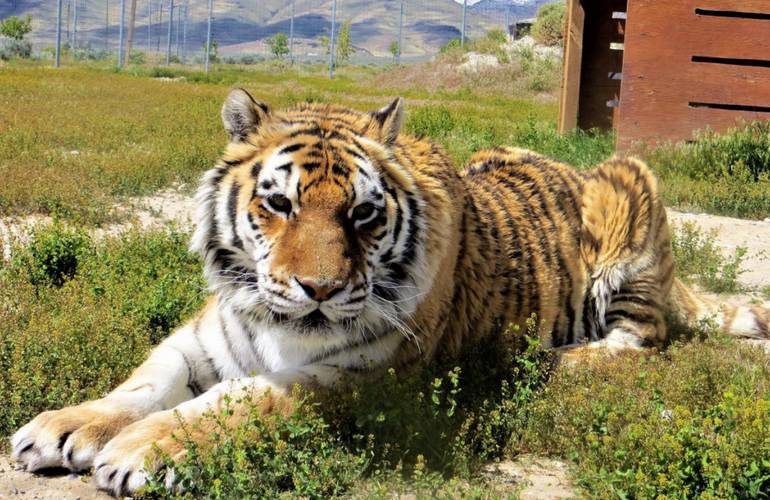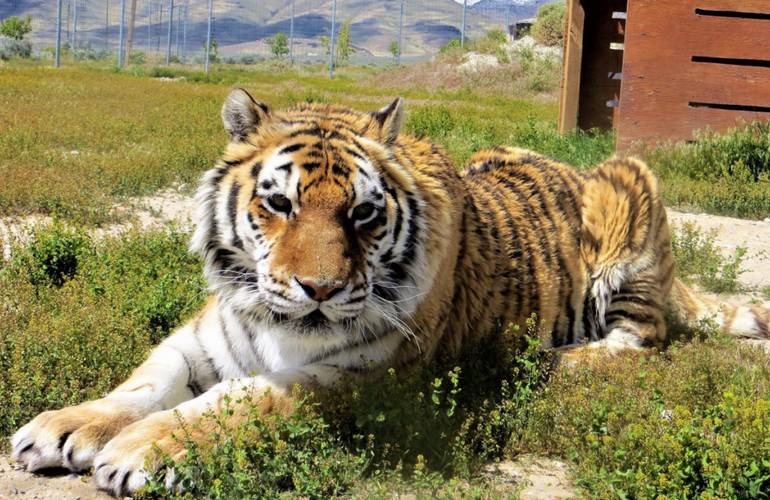 About a two-hour drive from Reno. Safe Haven provides rehab, release services, permanent housing, and care for orphaned, injured, or confiscated wild animals. Guided tours of the Wildlife Sanctuary are offered with reservations.
Reno is ideally situated for many day trip options. With the pine forests, alpine meadows, lakes, and flowing streams of the Sierra Nevada Mountain range to the west, to the Great Basin with its wide-open spaces, dry landscapes, and sagebrush plains to the east.