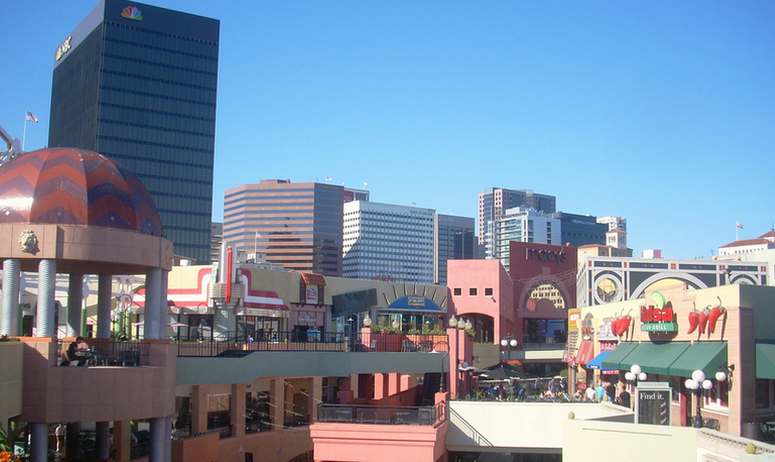 Plans call for this 900,000-square-foot shopping center to be converted to an office campus with retail and dining options on the ground floor only. Currently, most stores are closed or are waiting for there lease to run out before they close.
Westfield Horton Plaza in downtown San Diego is one of the most unique shopping centers in Southern California. This five-story shopping mall is absolutely beautiful. With its striking architecture and stunning vistas of the San Diego skyline, there is nothing else like it.
The shopping center blends together fun architecture with great fashions, tasty food, and entertainment for the ultimate shopping experience. It's a shopping destination if you will be in the San Diego area.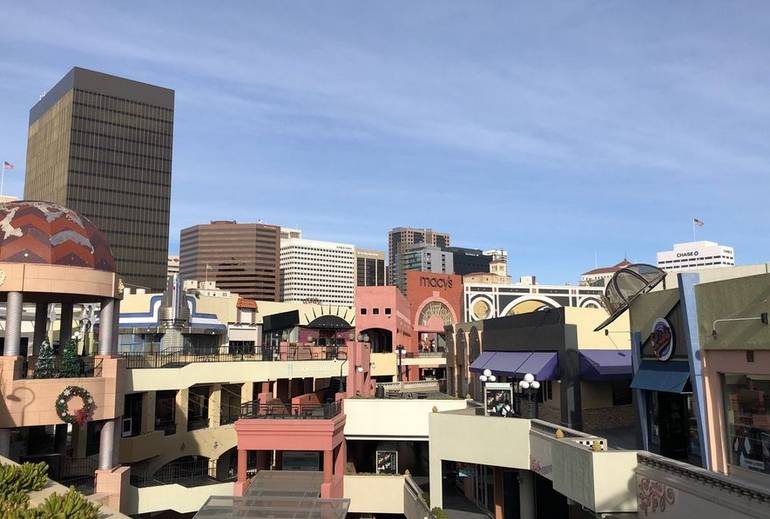 Whatever your preconceived vision of a mall might be; be prepared for a huge contrast. The architects who designed Horton Plaza turned most mall-notion ideas on their ear and created something so different it flew in the face of tradition and came away a raging success. It has multiple levels, a maze-like layout, and eye-catching colors.
Horton Plaza is a destination for both visitors and locals for some great shopping. With over 100 shopping destinations, Horton Plaza is stock full of all kinds of shops, including bookstores, clothing stores, shoe stores, home stores, sporting goods and beauty-related stores.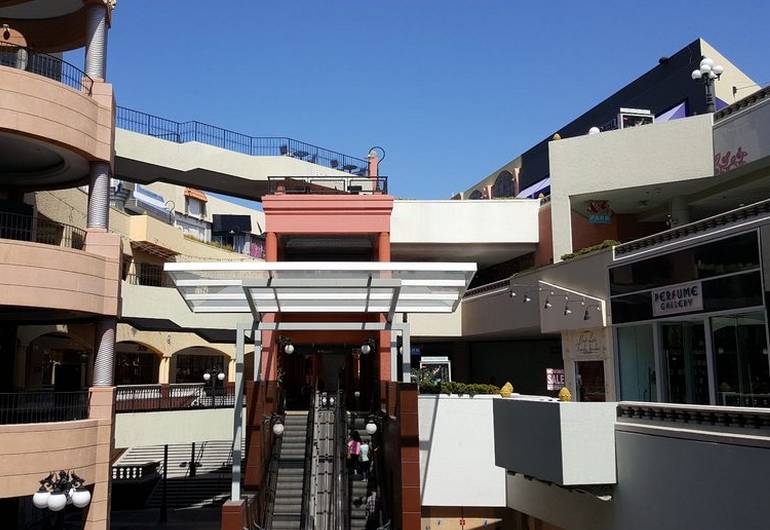 A sampling of popular clothing stores includes Abercrombie & Fitch, Gap, Banana Republic, Chico's Bebe, Forever 21, Gymboree and more. Nordstrom's and Macy's are also at the mall.
If you are not a die-hard shopper but consider yourself more of a foodie, then you are going to be in your own little heaven when you find out there is an entire level at Horton Plaza dedicated to food.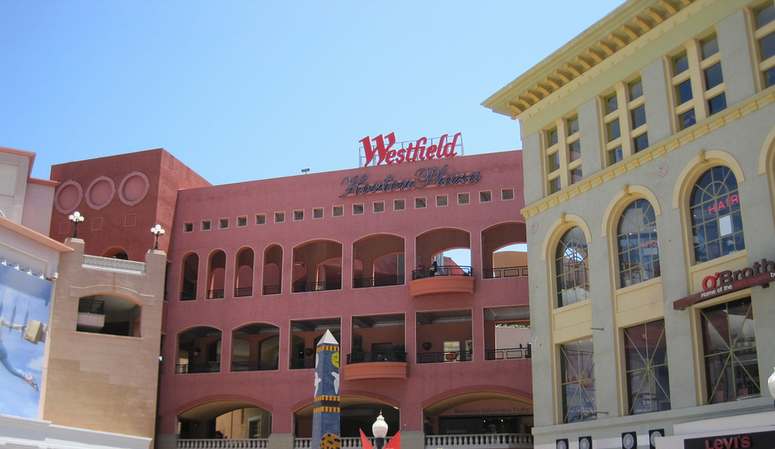 Yes, you read that correctly. Please, your palette with offerings ranging from Mongolian fare, ice cream, pizza, Starbuck's, Mexican, Asian or American cuisine. Whether you want a nice dining experience with table service, or just a snack on a stick, Horton Plaza has you covered.
Besides eating and shopping, Horton Plaza offers entertainment. Catch the latest movie in the modern 14-screen theater and rest your tired feet while you enjoy comfortable seating and great sound in the theater. If you crave live entertainment, check out the schedule for the Lyceum Theatre, which is located in the basement of the mall.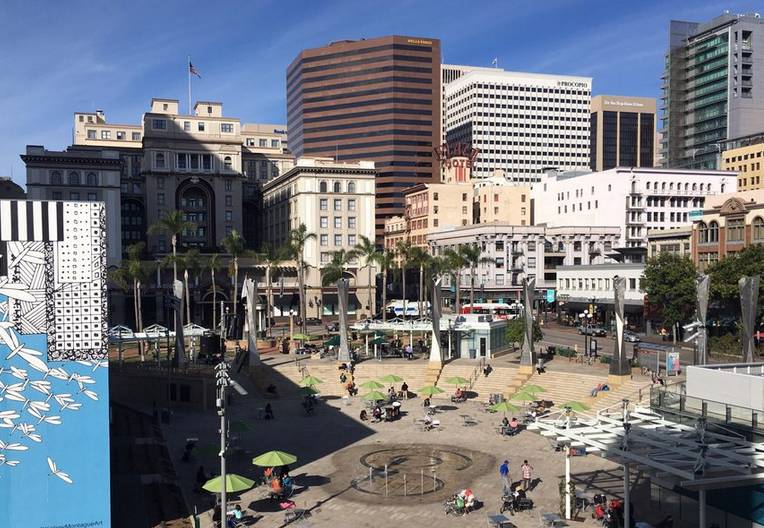 Horton Plaza is very family friendly. Smart Carte strollers available in two locations in the plaza and are designed to accommodate either one or two little shoppers in addition to your parcels. A snack tray and cup holders help keep snacks contained and the working steering wheels on the automobile or fire truck style stroller keeps little hands busy and helps mom or dad steer around the plaza.
There is plenty of seating at the mall to take a break when you or your little shoppers get tired. If a wheelchair will make your shopping experience easier, Horton Plaza offers complimentary wheelchairs for their visitors. Now you can shop and roll.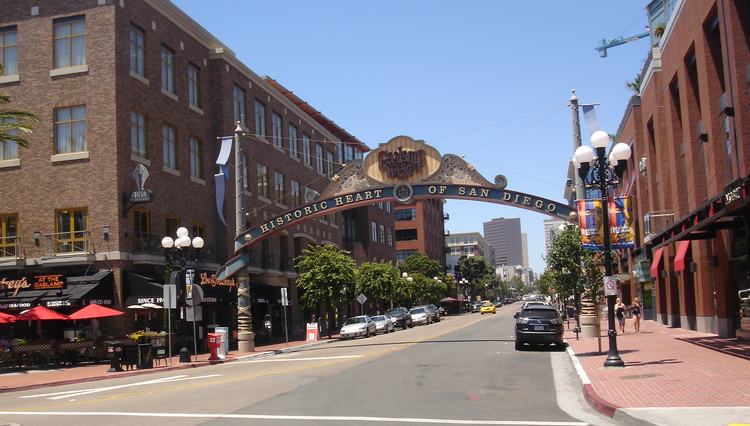 Horton Plaza is located near other great destinations in downtown San Diego, such as the Gaslamp Quarter. This historic downtown area has over 90 historical buildings in ta16 plus block area. This area's name reflects the presence of the gas lamps along the streets which were very prominent in the 1860's in the downtown area.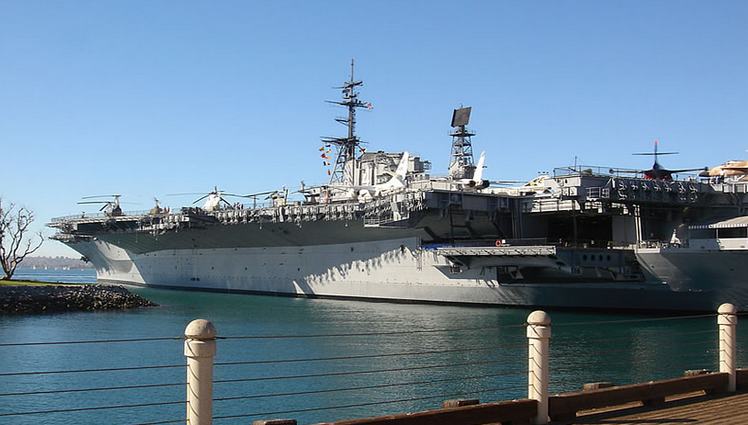 Another attraction within walking distance to Horton Plaza is the USS Midway Museum. Set aside about two hours for a self-guided tour that all family members can enjoy. There is also a gift shop and snack area nearby so you have yet another opportunity to dine and shop, even if you have strayed from your original destination, Horton Plaza. website. Address: 324 Horton Plaza, San Diego, CA 92101