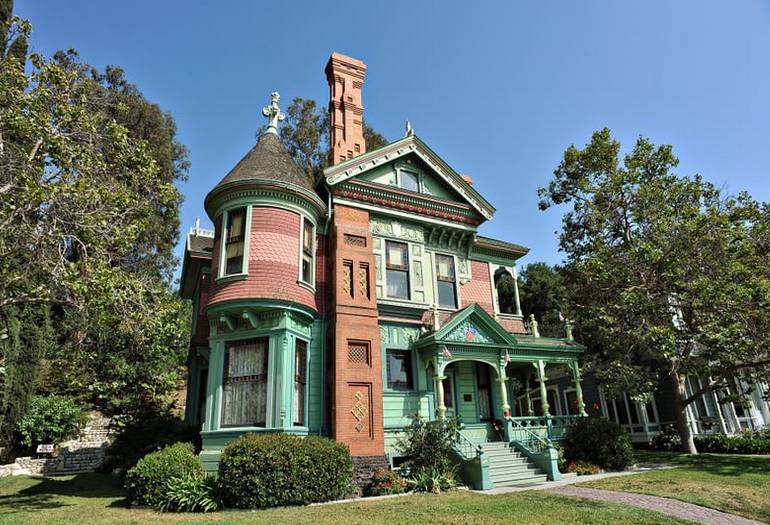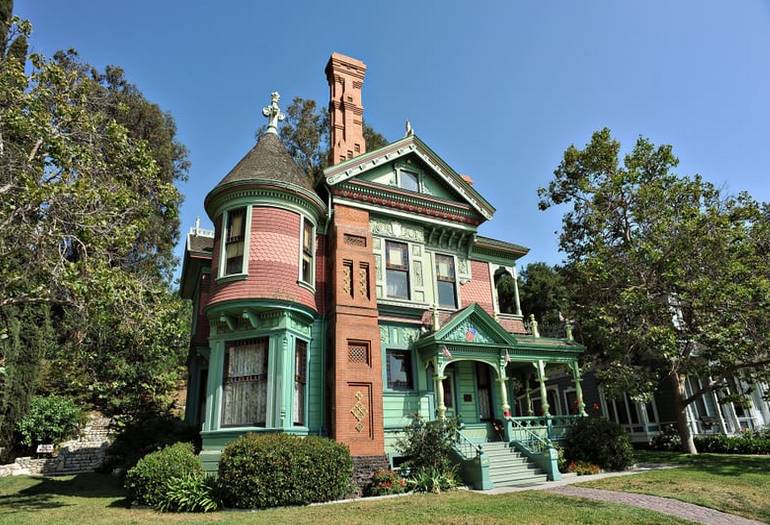 List of Southern California Historic Places from iconic landmarks to western ghost towns. Use this list to get out and discover historical attractions in Southern California that date back 100 years or more.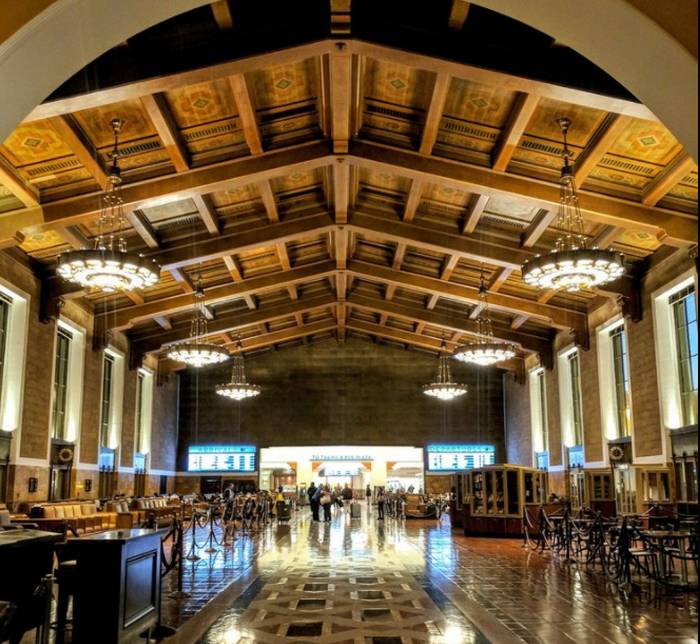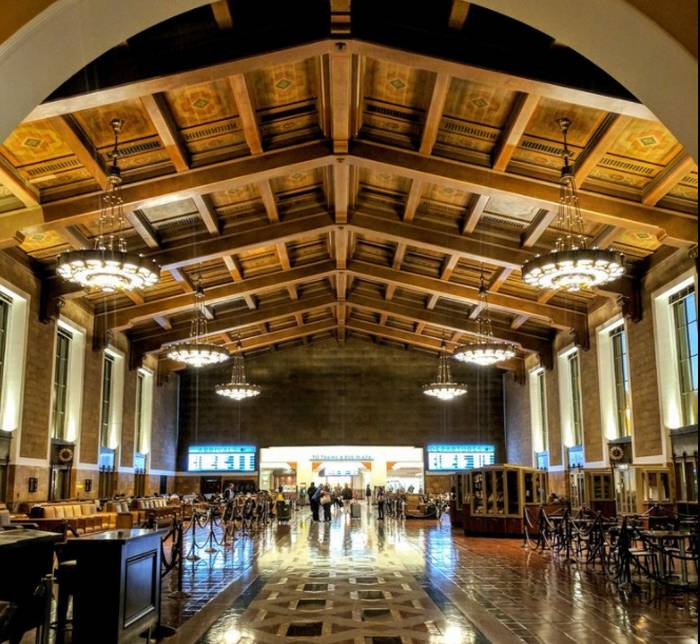 Opened in 1939, Union Station is known as the "Last of the Great Railway Stations." This iconic Southern California landmark has been restored to new condition. Stepping into the Art Deco grand waiting room is like taking a trip back in time. Union Station's historic ticket hall has been used in numerous movie and TV shows. Union Station LA is located at 800 N Alameda St, Los Angeles. Nearby historic attractions include El Pueblo de Los Angeles and Chinatown Los Angeles.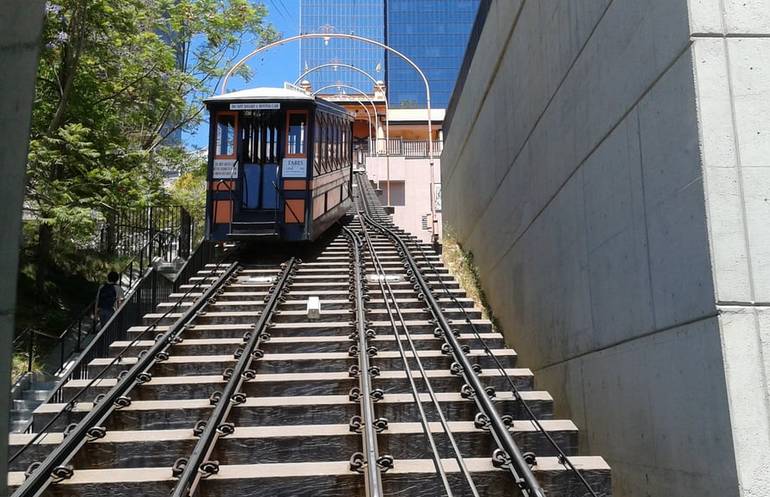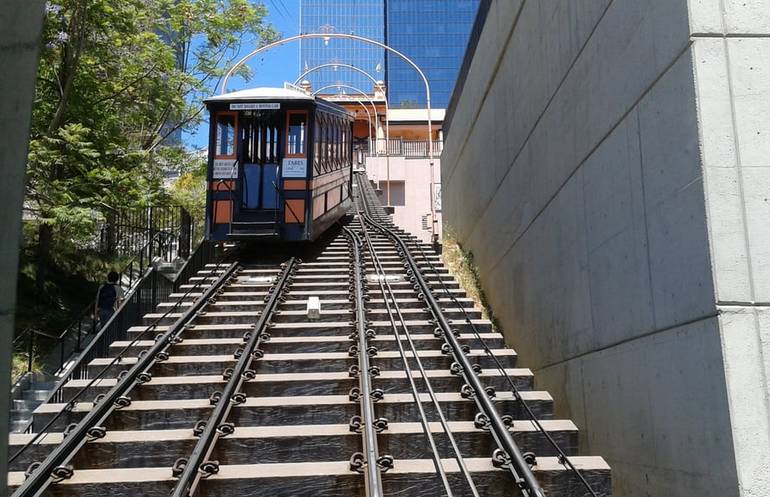 The original Angels Flight Railway was built in 1901 at Hill Street at Third in downtown Los Angeles. It operated there for nearly seventy years before it was closed and dismantled1969 to make way for Bunker Hill's redevelopment. The railway's two cars sat in storage for 27 years until finally, a restored Angles Flight reopened a half a block south of the original site. Today you can ride the historic funicular railway at 350 S Grand Ave, Los Angeles, California. Website.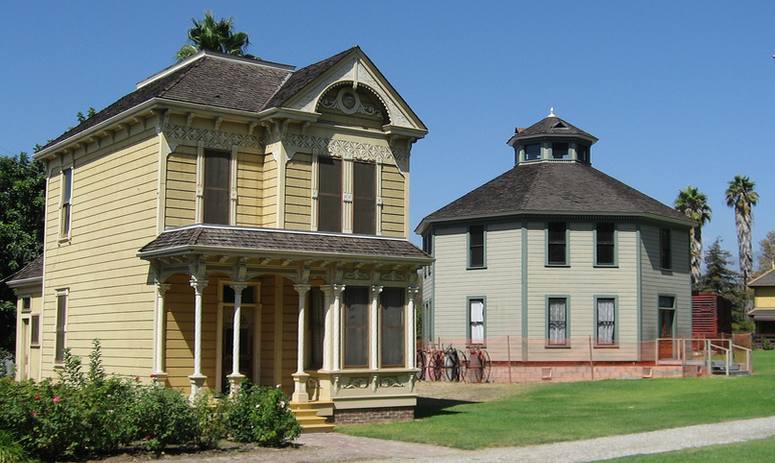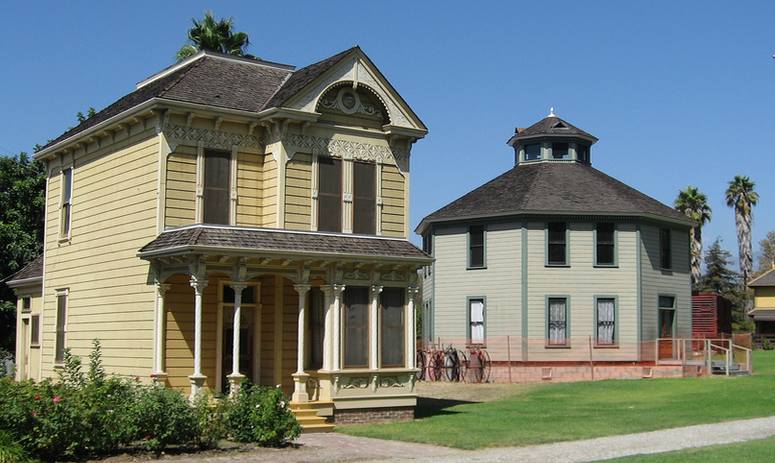 Heritage Square is a living history museum that showcases historic Southern California buildings from 1850 to 1950. Many of these buildings were saved from being demolished, including several from Bunker Hill. Historical attractions include the Hale House, the Longfellow-Hastings Octagon House, and the 1875 Palms Depot, a Pacific Electric Railway Station. 3800 Homer St, Los Angeles. Website.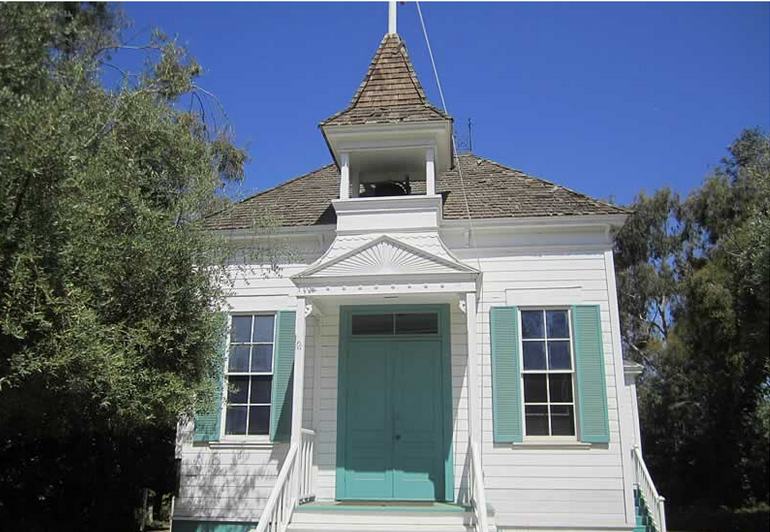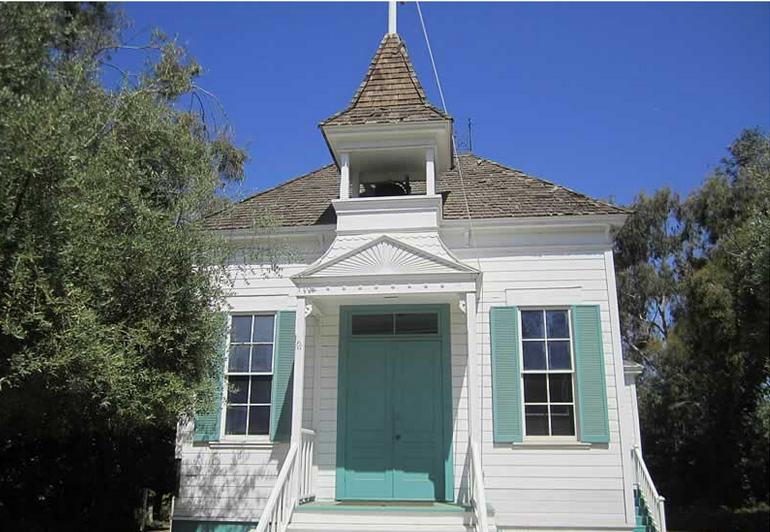 Heritage Hill features some of the oldest buildings in Orange County. Four acres of land that surround the original Serrano Adobe was set aside as a historic park in1973. The park houses a large collection of artifacts and buildings. Historical attractions include the1863 Jose Serrano Adobe, El Toro's first one-room School House, St. Georges Episcopal Church El Toro's first church, and the 1908 Bennett Ranch House. 25151 Serrano Rd, Lake Forest, CA.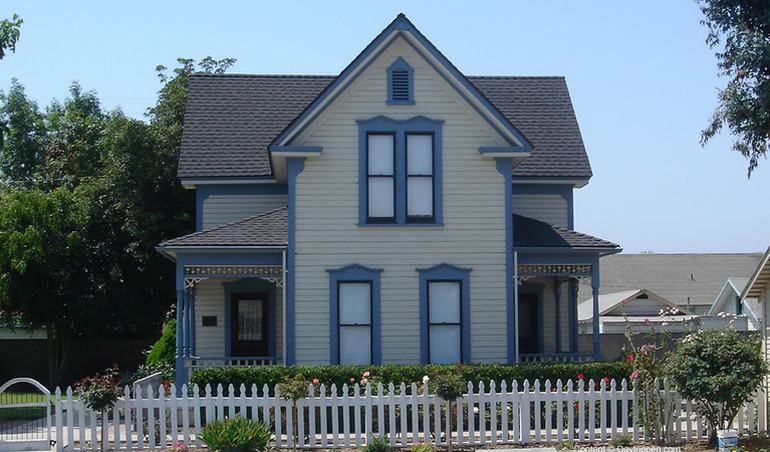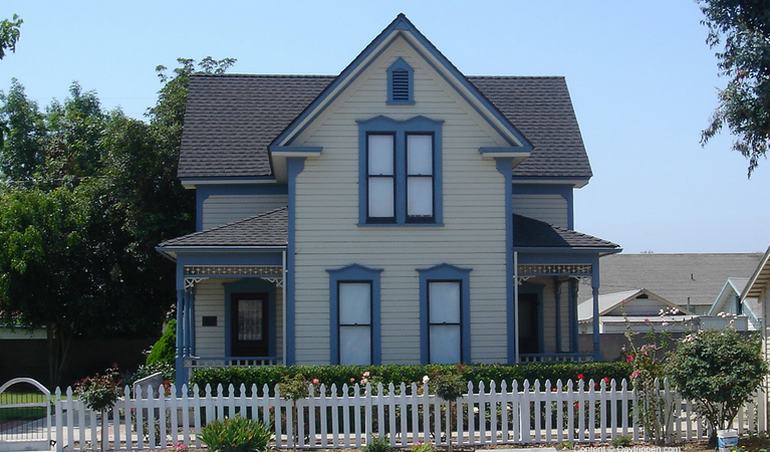 Agnes Stanley donated the last two acres of her ranch to the Garden Grove Historical Society in 1970. Since then, the Garden Grove Historical Society has been saving old historic buildings from destruction and moving them to the ranch. Stanley Ranch Museum, 12174 Euclid Street, Garden Grove.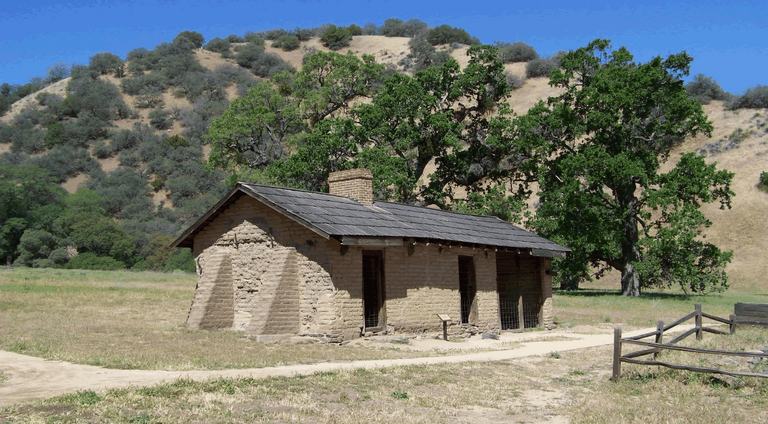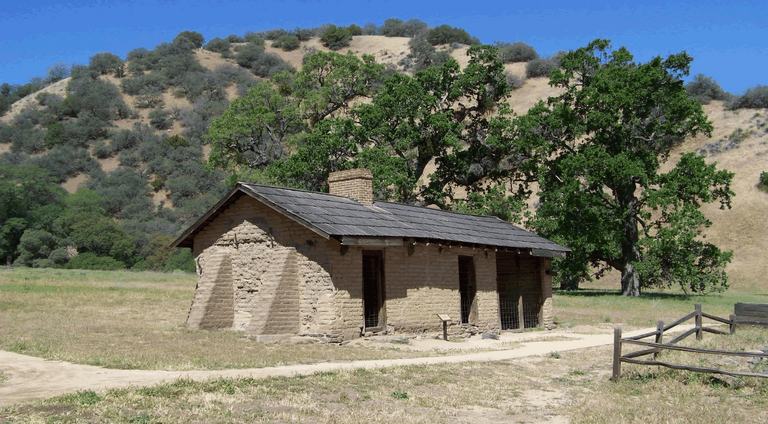 Fort Tejon was originally established in 1854 and was later home to the U.S. Army's First Dragoons who worked from the outpost until the summer of 1864 when the Army closed the fort, ending its career an active military post. Visitors are invited to view the common soldier's everyday life and civilian men, women, and children who lived at this outpost. 4201 Fort Tejon Rd, Lebec, California. Website.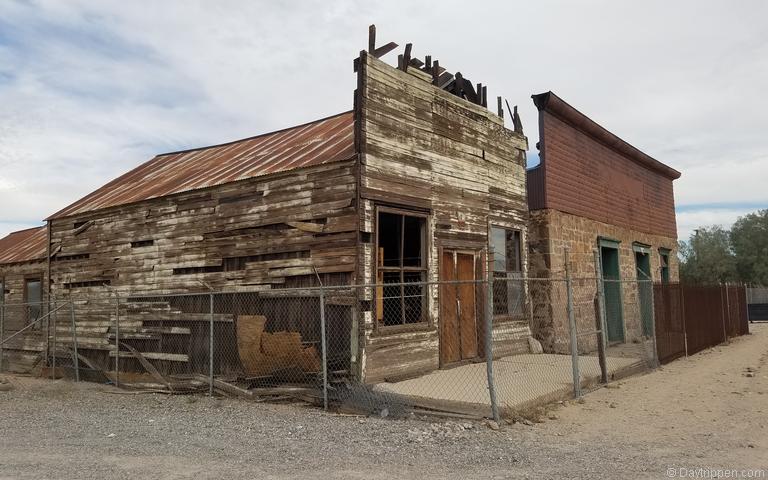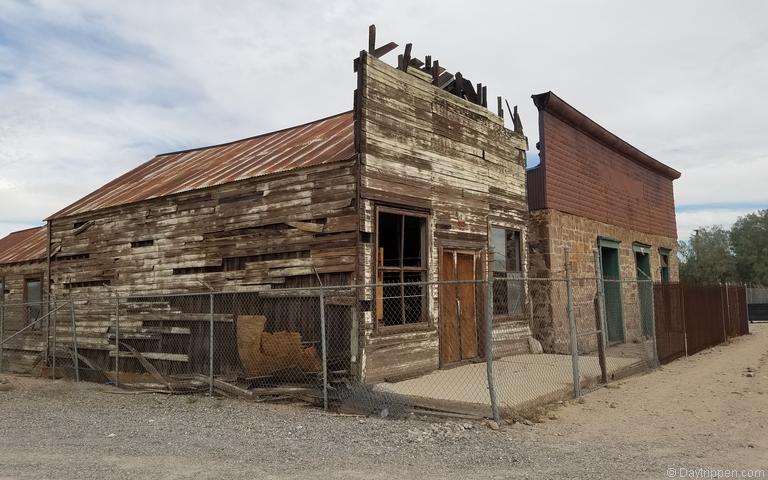 Daggett was founded in the 1880s and originally called Calico Junction. One year later, it was renamed Daggett after the Lieutenant Governor of California, John Daggett. A railroad ran from the Calico Mountains' borax mines to Dagget, where the ore was processed in the nearby mills. Today not too much is left of Daggett, but it's well worth a look, especially if you plan on visiting nearby Calico Ghost Town. Daggett is located on Interstate east of Barstow, California.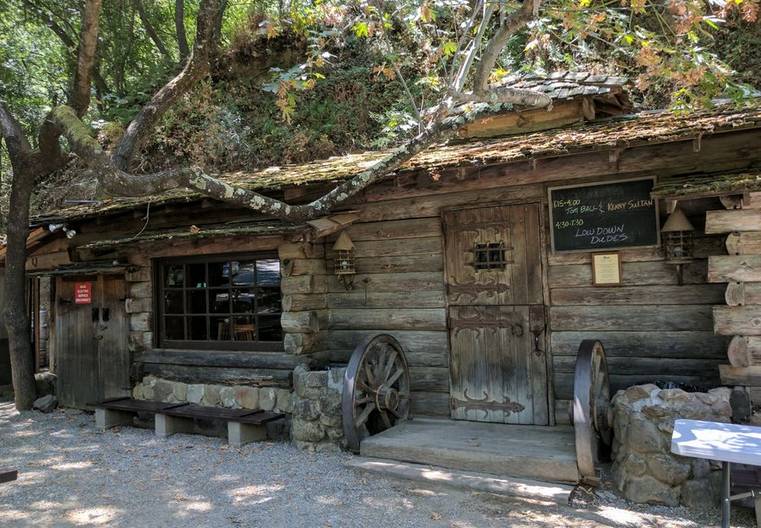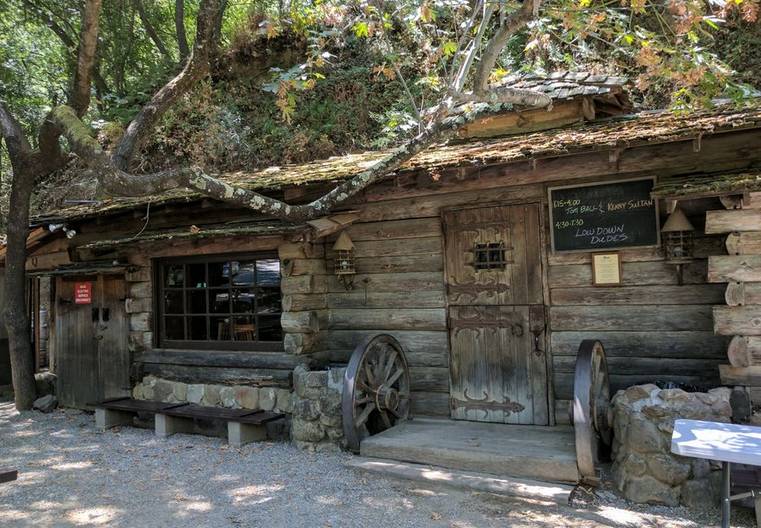 Cold Springs Tavern started as an 1865 stagecoach station on the Santa Barbara to Santa Ynez route. Horses were changed, and passengers were feed and given a break from the jarring wagon ride. Today the tavern is a popular stop for locals and tourists. There are a dining room and western saloon on site, and several historic buildings, including the original Ojai jail. 5995 Stagecoach Rd, Santa Barbara. Website.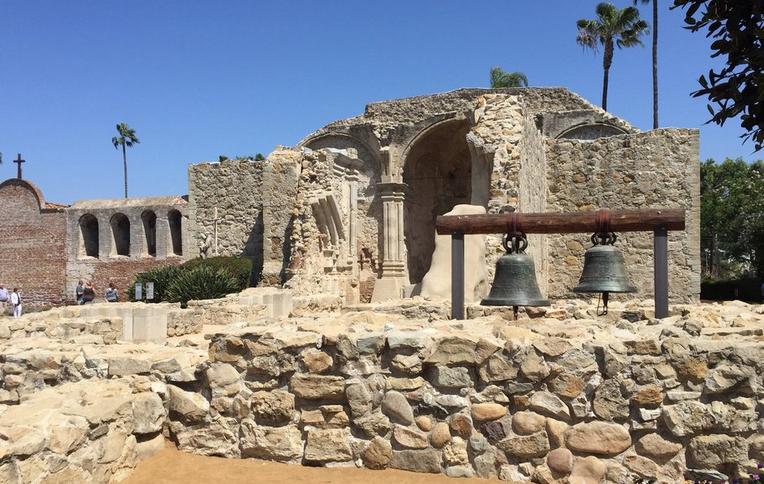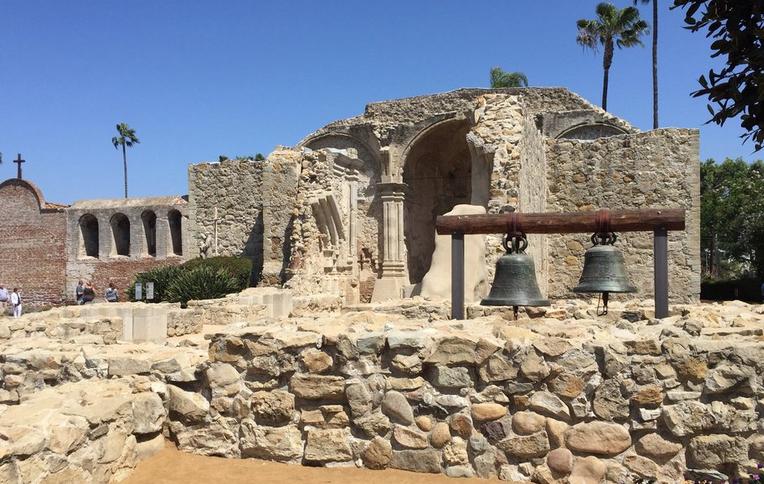 The mission was founded around 1776 in the Capistrano Valley, now called San Juan Capistrano. The Great Stone Church was one of the few buildings that survived an1800, even though it was heavily damaged. In 1812 another earthquake caused even more damage. By 1834 the Mision was all but abandoned. It was not until the early 1900s that any restoration work on the Mission was undertaken. Today, the Mission is a popular tourist attraction with an excellent museum, chapel, gardens, and Great Stone Church's ruins. 26801 Ortega Hwy, San Juan Capistrano, California.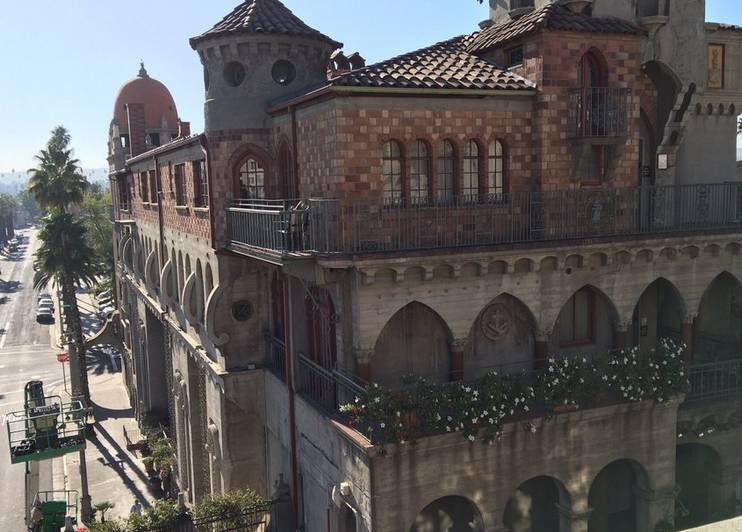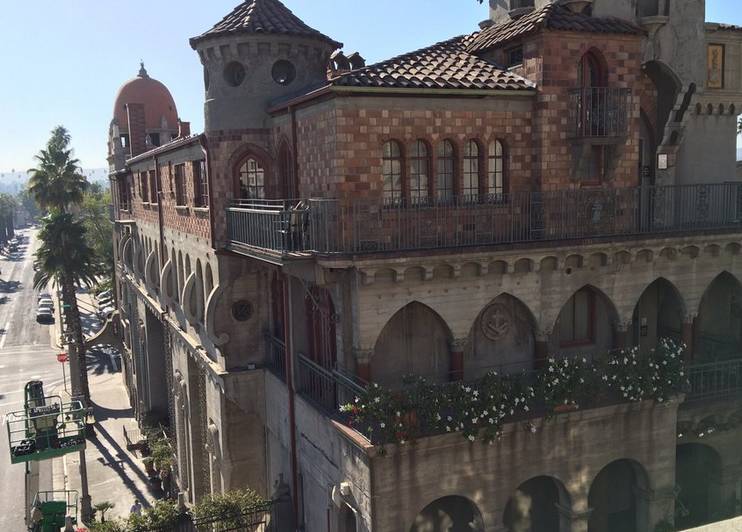 Considered the largest Mission Revival Style building in the United States, Mission Inn is well worth a look for history buffs. The inn started as the Glenwood Cottage boarding house in 1876. It became a full-service hotel in the early 1900s, and from then on, one section after another was added. Construction of the hotel took over 30 years before it was complete. In 1985 the hotel received a full restoration. Several US Presidents have stayed here, including Richard Nixon, Theodore Roosevelt, and Ronald Reagan. 3649 Mission Inn Avenue, Riverside, California. Website.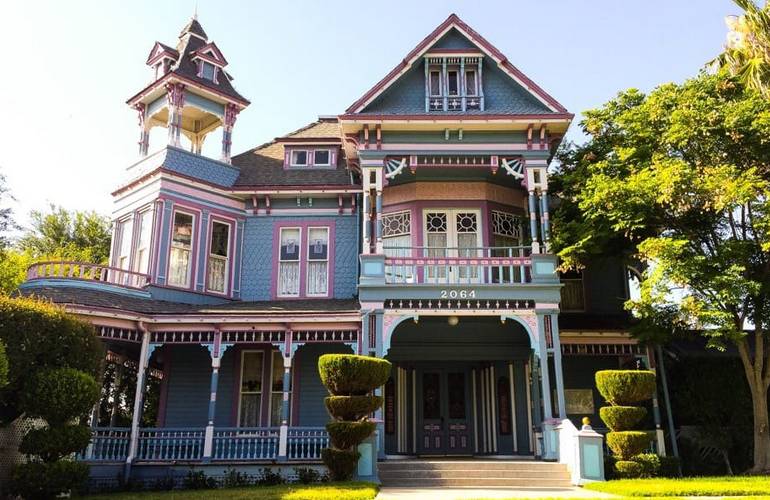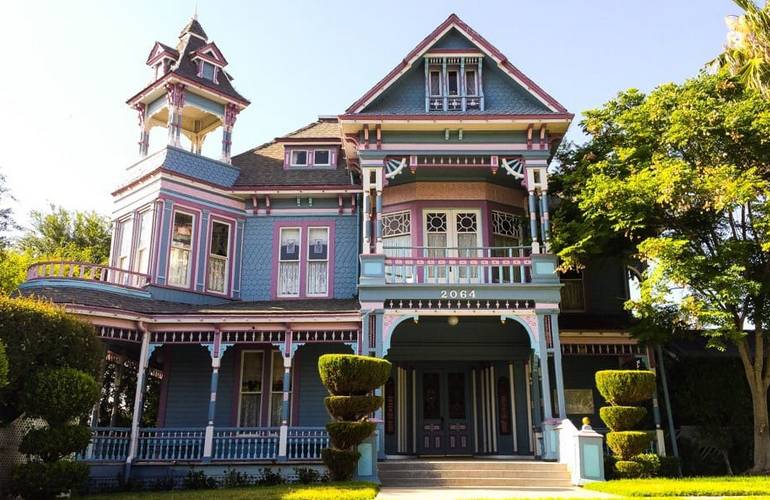 Redlands is located in the Eastern Inland Empire and offers day-trippers opportunities for sightseeing, dining, and learning about Southern California history. Redlands is about 60 miles from Los Angeles or Orange County. Less than an hour to or from Palm Springs.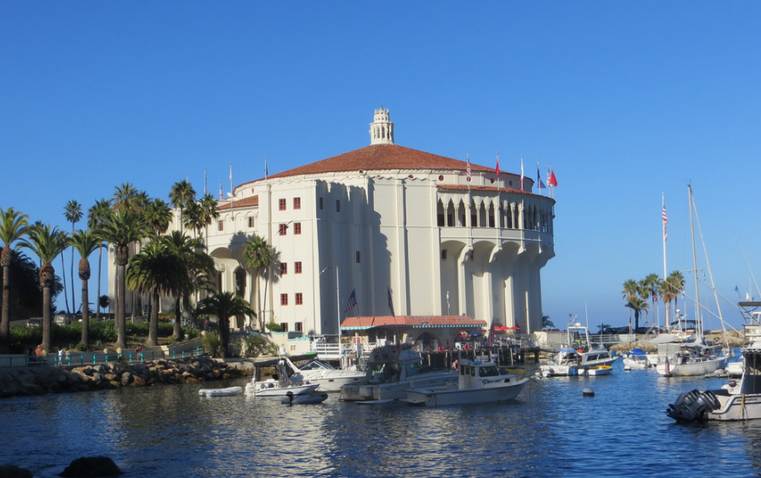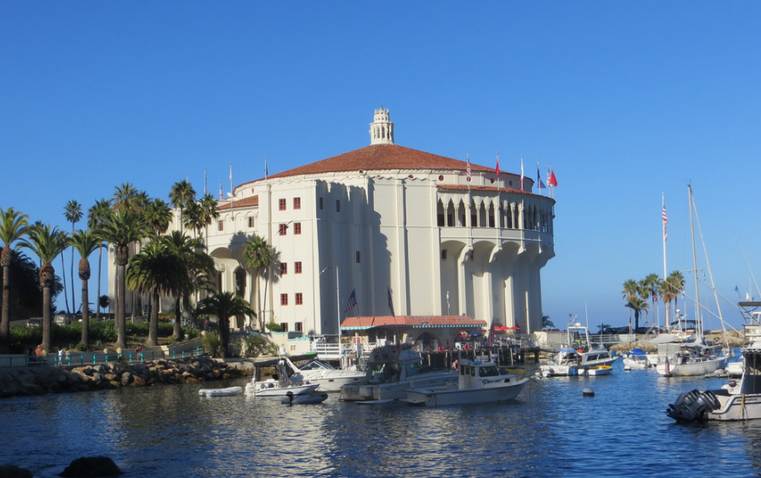 Even though it's called a Casino, it has never been a gambling hall. On May 29, 1929, the Catalina Casino was completed at the cost of 2 million dollars. On the main floor, there was a theatre and on the upper level a ballroom and promenade. Today the theatre is still in use and features live entertainment and first-run movies—the 20,000 square foot Catalina Casino Ballroom host major events and festivals. Walking tours of the Casino are available. 1 Casino Way, Avalon California. Website.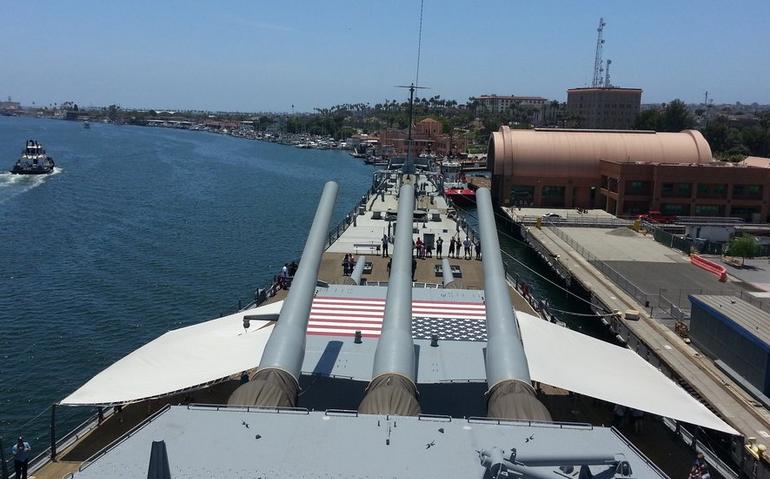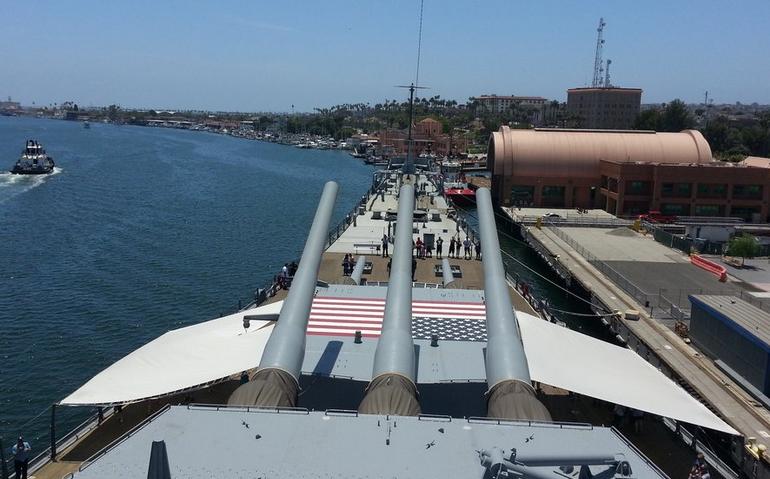 The USS Iowa was commissioned in 1943 and served during World War II, the Korean War. The huge ship was decommissioned on October 26, 1994. On July 4, 2012, the USS Iowa Museum opened at the Port of Los Angeles Berth entrance. The museum lets visitors see how life on a battleship was with self-guided and guided tours and special events. The Museum is located at Berth 87 at the Los Angeles World Cruise Port Terminal. 250 S Harbor Blvd, Los Angeles, California.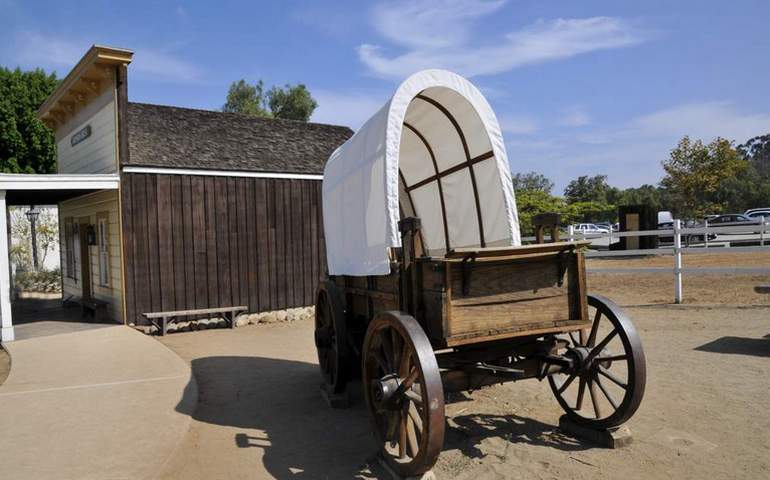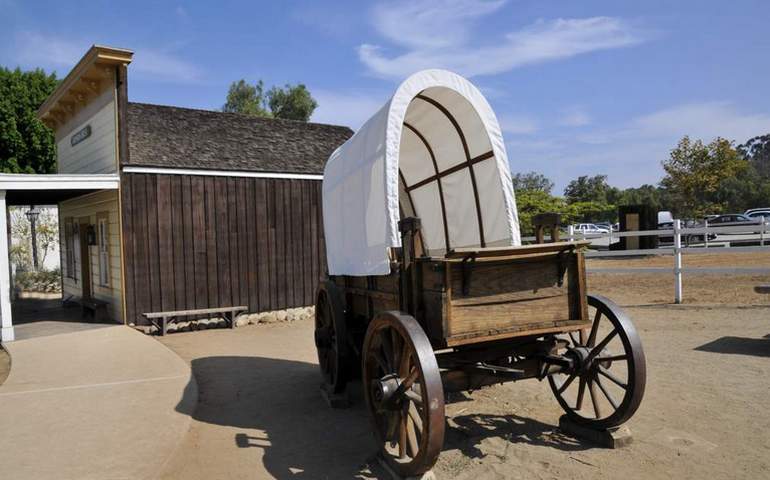 Old Town San Diego
Old Town San Diego Historical Park features historic buildings from the 1820s to 1870. The Old Town was the center of the city of San Diego until the mid-1860. Historical attractions include Casa de Estudillo, an 1827 adobe house, the first San Diego Courthouse, San Diego Union Museum, and the restored 1870 Cosmopolitan Hotel and Restaurant. 4002 Wallace St, San Diego, California. Website.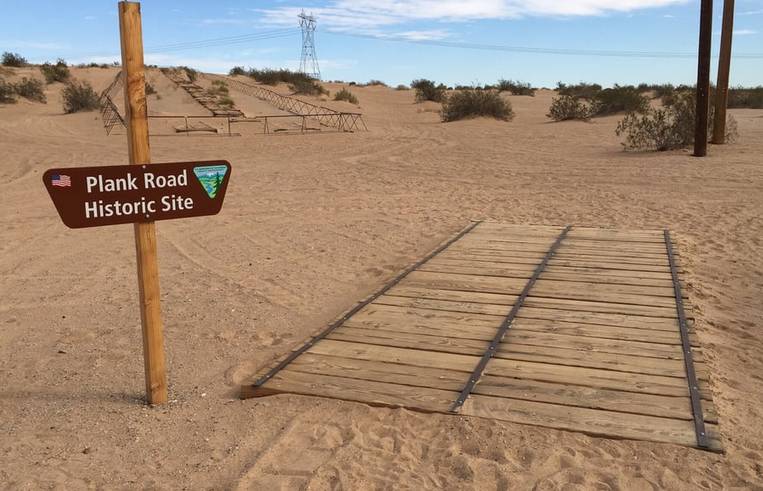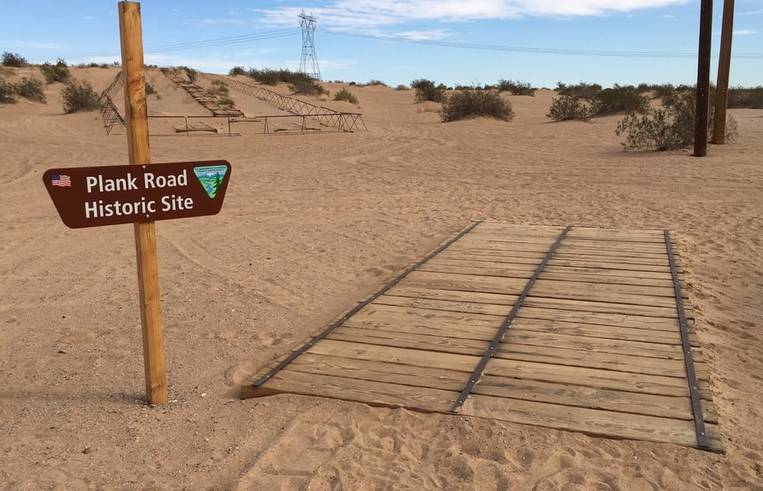 The Old Plank Road was built in 1915 to cross over the Algodones Dunes while traveling from San Diego and Yuma. The Plank Road's length was a little over six miles, and over 13,000 planks were used to construct the road. After 10 years of trying to keep the road open, it was replaced with asphaltic and concrete. While most of the plank road is long gone, one section can be viewed as a California Historical Landmark along Interstate 80.