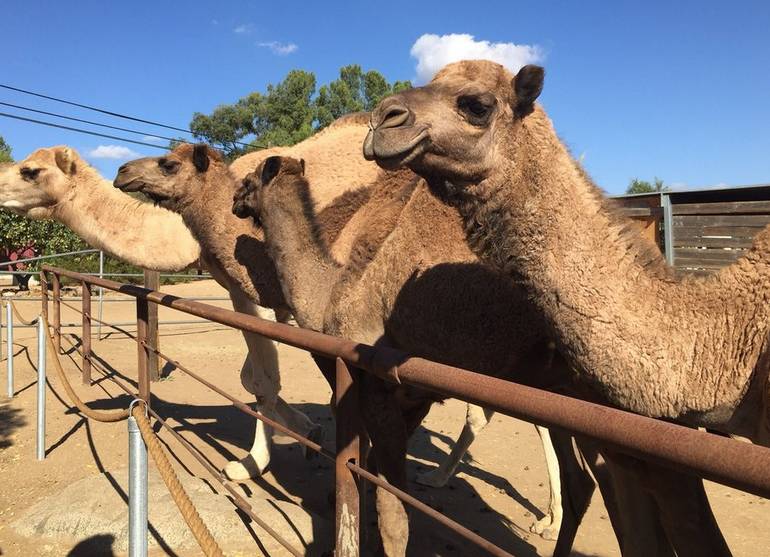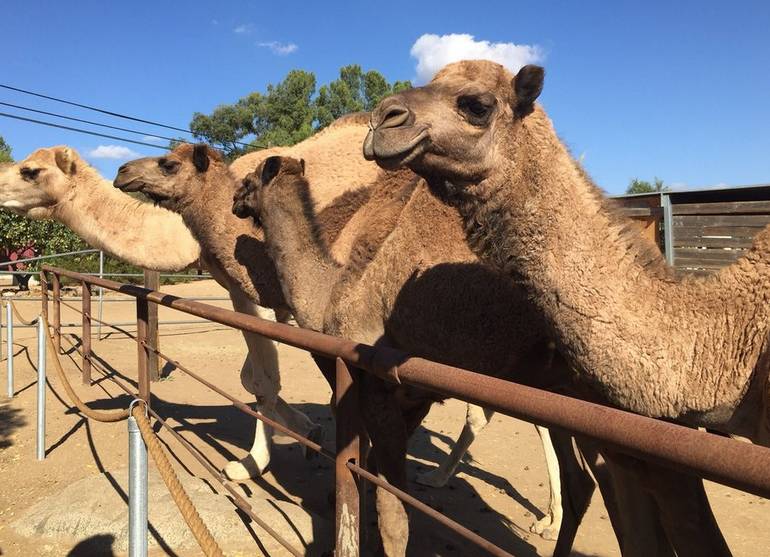 Oasis Camel Dairy Farm is one of San Diego County's most unique attractions. Public tours are also offered, once a month on weekends. They also have several events each year that are open to the public. It's also possible to book a private tour of the camel farm on just about any day. After checking out the camel farm, finish up your trip by visiting historic Julian. It's only a 30-minute drive from Romona.

A good place for a family day trip is Poway, California. On just about every weekend, you can take a ride on a vintage 1907 Baldwin Steam Locomotive or a restored Los Angeles Yellow Trolley Car. Trains run on Saturdays and Sundays except for The 2nd Sunday of each month when there are no trains. After riding the train, you can have a picnic at Lake Poway. If you are really feeling adventurous, try hiking to Potato Chip Rock for that perfect Instagram photo.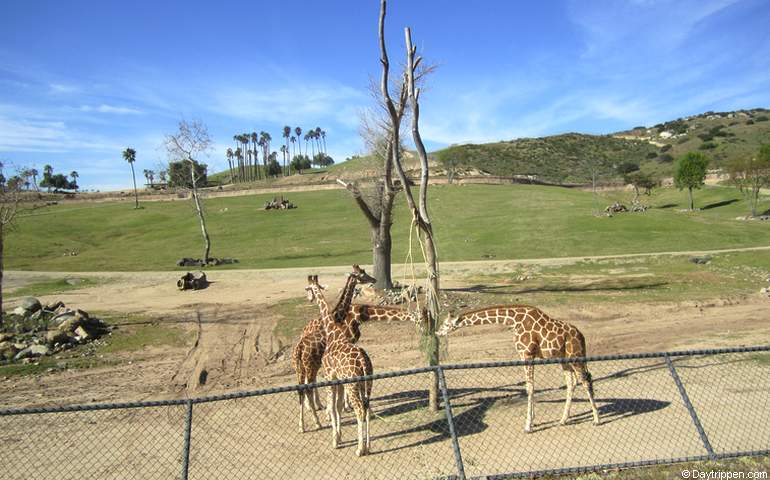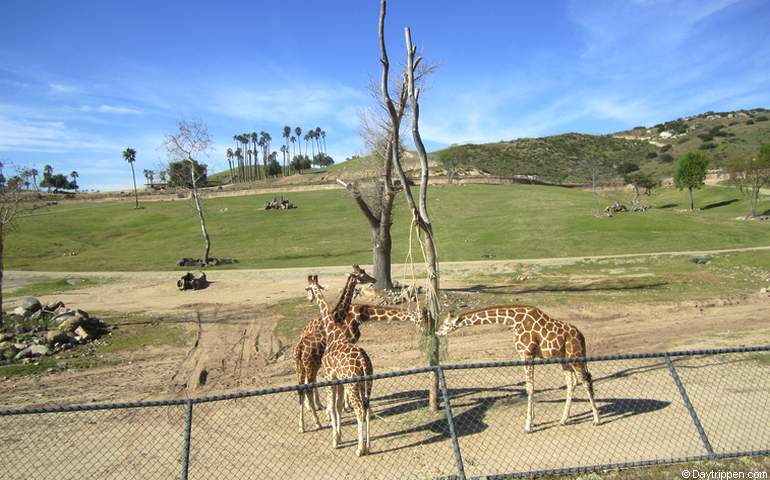 San Safari Park is actually located in Escondido, California, about 35 miles from downtown San Diego.  Plan on a full day of fun activities. Unlike the San Diego Zoo, animals are free to roam around the canyons of the Safari Park in a natural setting. Safari Park also features various shows, attractions, and exhibits that are included with the price of admission.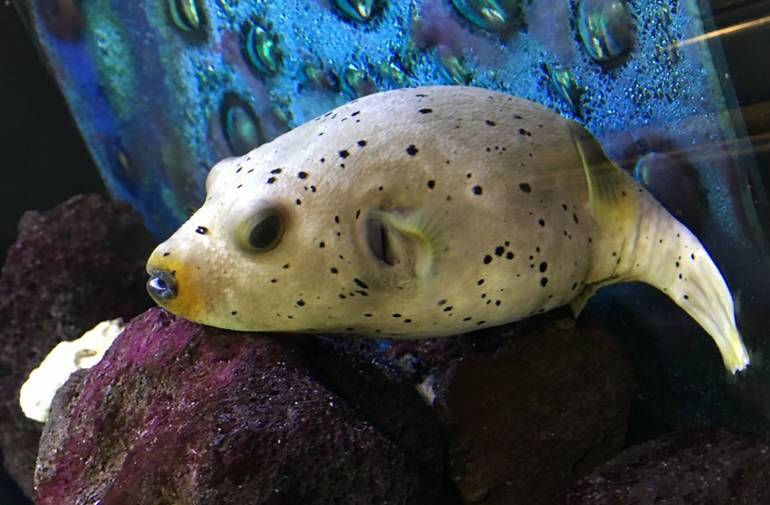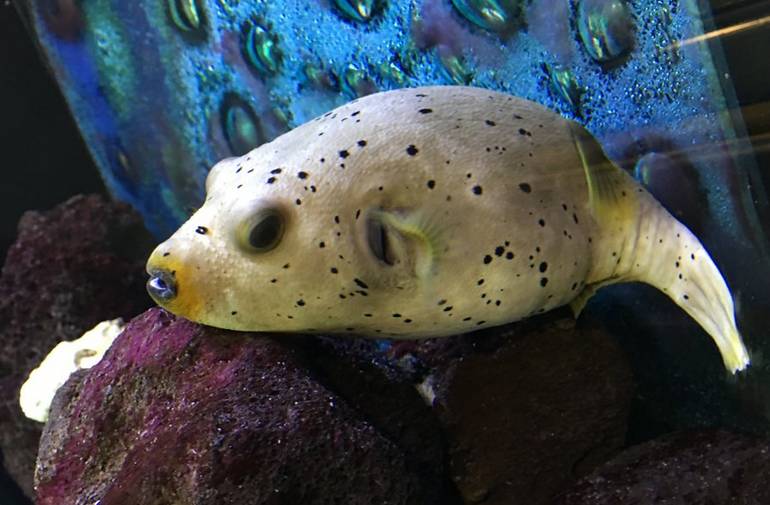 This nature center is a nice budget-friendly day trip idea compared to the more expensive San Diego attractions. The focus here is on education, animal interaction, and enjoying the natural setting of the 316-acre Sweetwater Marsh National Wildlife Refuge. A good way to round out your trip is by driving along the peninsula to Coronado Island and back over the San Diego Bay Bridge.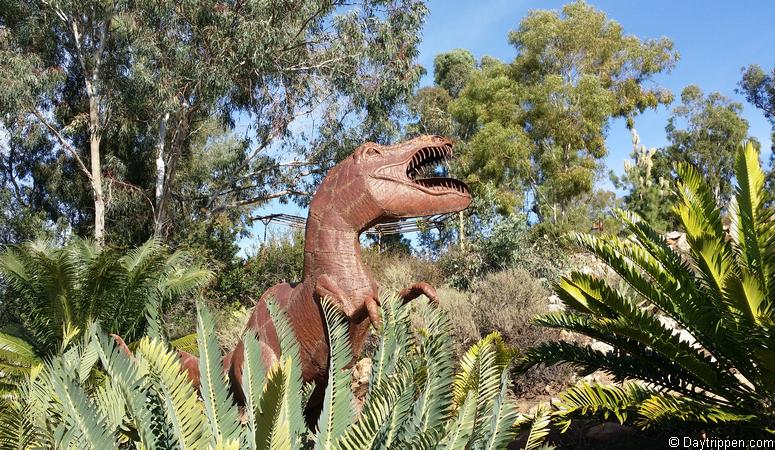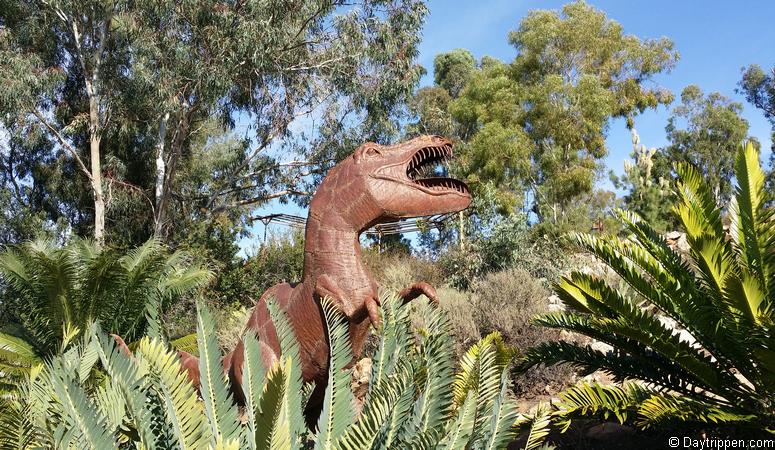 Pack up the family and head to Alta Vista Botanical Gardens for a fun day of easy hiking. Located in the foothills above Vista, California, these amazing gardens cover 13 acres in Brengle Terrace Park.  Along with hundreds of unique and interesting plants, the garden showcases sculptures and artworks throughout the grounds. The nearby Antique Gas & Steam Engine Museum is another fun place to add to your bucket list. You can visit both in one day if you start early.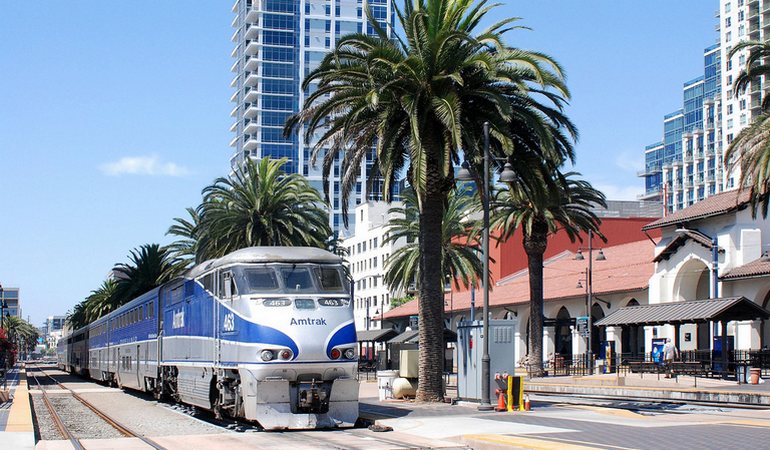 San Juan Capistrano is just over a 1-hour train ride from San Diego and makes a great family day trip. San Juan Capistrano's train station is only a few blocks from the mission. After visiting the mission, head to the Los Rios Historic District, where you can spend some time at Zommars petting zoo. There are plenty of nearby dining options, including Trevor's at the Tracks, where you can enjoy lunch inside a rail car.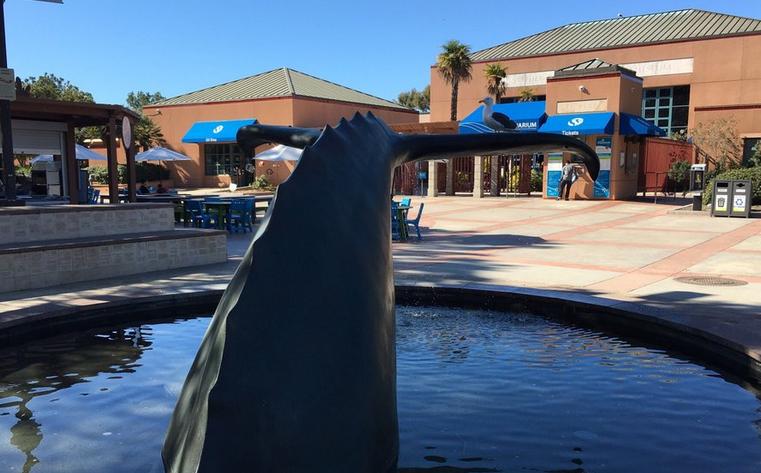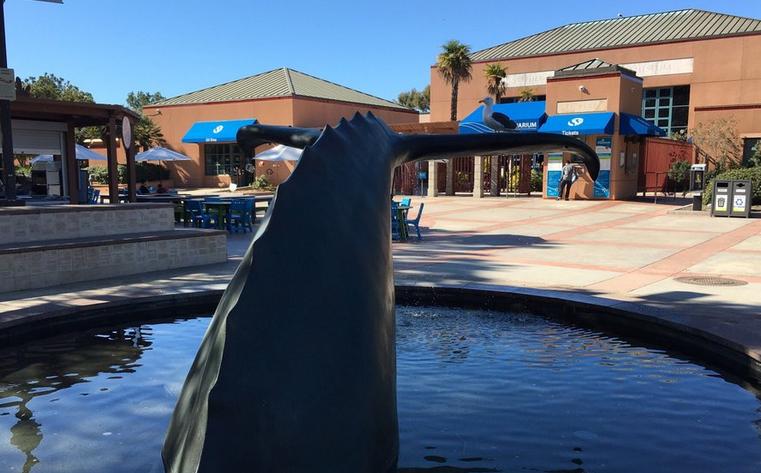 On any given day, school children and families observe more than 380 species represented by over 5,000 animals. Birch Aquarium is located on a hilltop site that provides a panoramic view of the Scripps Institution of Oceanography and La Jolla's main beach. A nice side trip is to visit the Cave Store in La Jolla and see Sunny Jim's cave. If you don't mind getting wet, a guided tour of La Jolla's seven sea caves is another option.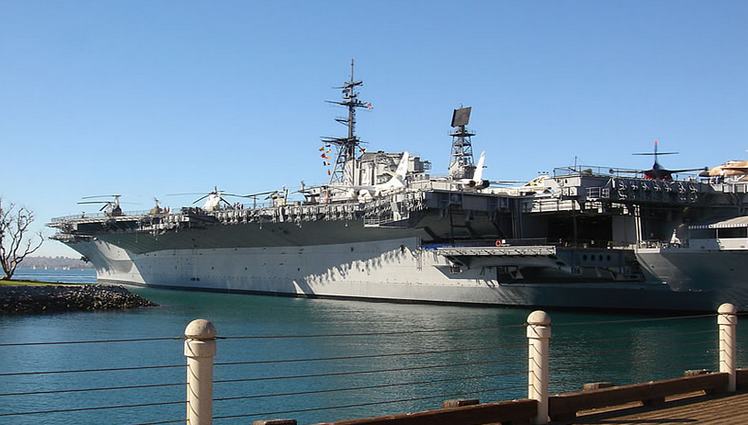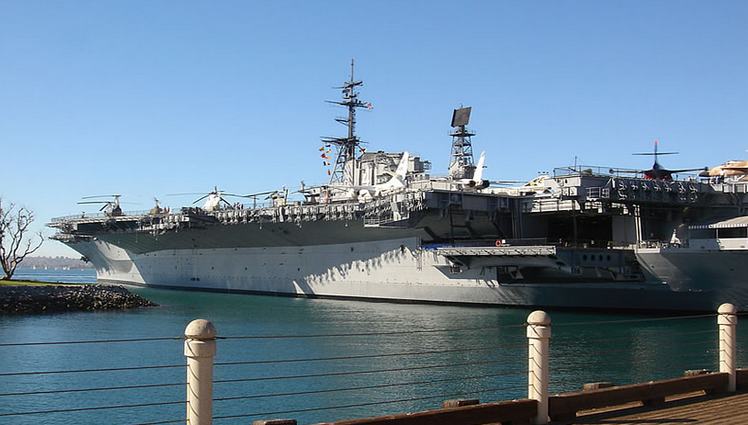 USS Midway Aircraft Carrier Museum is located in downtown San Diego at Navy Pier. Visitors to this historic warship can view restored aircraft above and below deck along with exhibits and displays about the aircraft carrier. There are tons of nearby attractions to keep you busy all day long. Take a scenic cruise of the San Diego Bay or visit the San Diego Maritime Museum.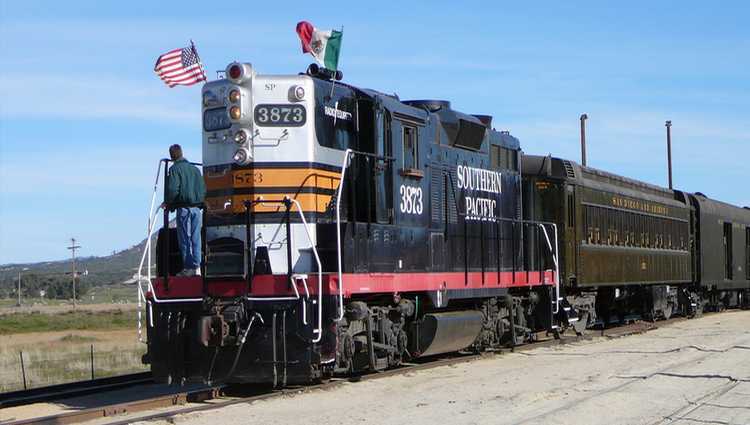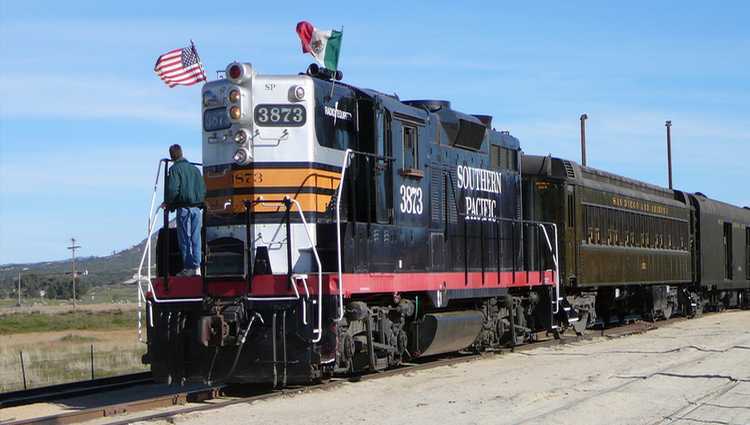 Pacific Southwest Railway Museum is located in Campo, California. The Railway Museum is open to the public every weekend. For a small fee, visitors can stroll through the collection of railroad equipment. The museum offers train rides on most weekends. Train excursions take a 12-mile round-trip journey along with the old San Diego & Arizona Railway track.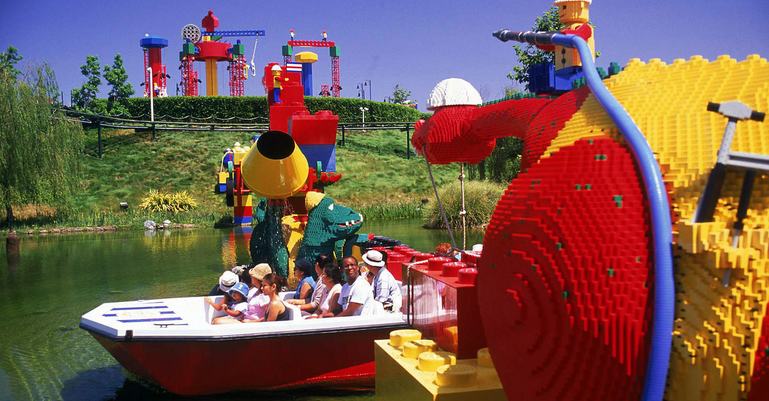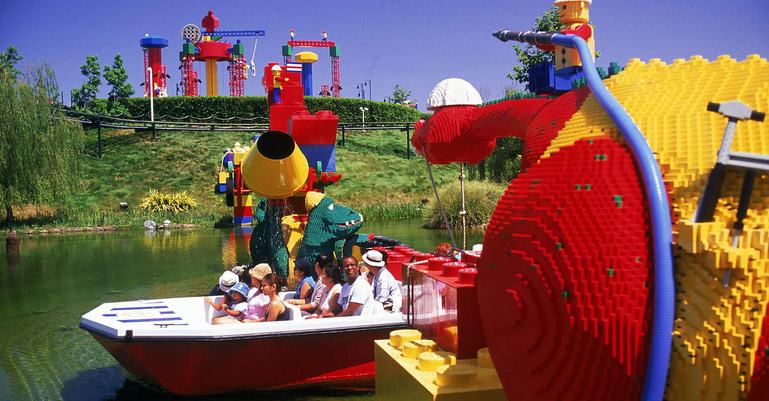 Legoland is an easy 45-minute drive from downtown San Diego. Featuring three amazing attractions. The main theme park, SeaLife Aquarium, and Legoland Waterpark. With over 60 rides and attractions geared for smaller children, LEGOLAND is one of the best places in California to take younger children for a fun day of play.